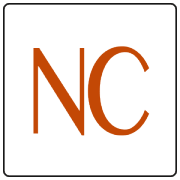 POSTING DATE: 11/6/2022
CLOSING DATE: Open until filled (priority consideration to applications prior to January 10, 2023)
HIRING SALARY: Commensurate with education and experience
POSITION TYPE: EHRA Faculty, 10-month, 1.0 FTE
EXPECTED START DATE: July 1, 2023
The North Carolina School of Science and Mathematics (NCSSM) invites applications for a full-time Instructor of Chinese at its new campus in Morganton, North Carolina. The position is a 10-month, permanent-track appointment with full benefits through the State of North Carolina.
NCSSM and its Academic Programs division foster an environment of collaboration across departments and divisions and support community-engaged service and research. NCSSM is proud of the diversity of its student body, and we seek to attract an equally diverse applicant pool for this position. NCSSM is an equal opportunity and affirmative action employer, and we are strongly committed to increasing faculty and staff diversity. All qualified applicants will receive consideration for employment without regard to race, color, national origin, religion, sex, gender identity or expression, age, sexual orientation, genetic information, status as an individual with a disability, or status as a protected veteran. If you are an individual with disabilities requiring accommodations in the application and interview process, please contact us at hr@ncssm.edu.
Description of Duties:
Founded in 1980, the North Carolina School of Science and Mathematics is a state-supported residential and online high school for students who have demonstrated exceptional talent or interest in science, mathematics, engineering, and technology. Since the school's inception, the humanities and fine arts have been an integral part of an NCSSM education and have played a key role in helping the institution fulfill its mission to cultivate a new generation of informed, empathetic, engaged, and ethical citizens and leaders. Languages currently offered at NCSSM-Morganton are Arabic, French, and Spanish. To expand and enhance our curricular offerings, we are currently seeking an Instructor of Chinese.
The position is a full-time, ten-month appointment in the Department of Humanities at the NCSSM-Morganton campus, with full benefits through the state of North Carolina. The position reports to the Chair of Humanities, NCSSM-Morganton, and is responsible for providing instruction in Chinese.
The expected teaching assignment is three course sections per semester. Successful candidates will be able to teach a range of courses in Mandarin Chinese, from introductory through advanced levels of the language, using the communicative approach, and will be able to develop multi-level, proficiency-based curricula that provide entry points for students of various proficiencies, including heritage speakers. We look favorably upon a diversity of experience, interests, and background preparation, given that our humanities course offerings include not only World Languages but also American Studies (the core humanities experience for all NCSSM juniors) and a wide range of senior-level cultural studies courses, including African Studies, Asian Studies, Latin American Studies, Western European Cultural Studies, Modern World Fiction, Digital Humanities, Critical Race Theory, Women's, Gender, and Sexuality Studies, Southern Studies, and Literature and Philosophy of the Twentieth Century. Offerings in our Fine Arts program include studio and performance courses in the visual arts, music, and drama. Our program also includes student- and faculty-led seminars and independent studies.
Humanities faculty are responsible for developing and teaching innovative and engaging humanities curricula, with a focus on interdisciplinary studies, in NCSSM's residential and highly interactive online programs. Faculty should plan on playing an enthusiastic role with colleagues across all campuses of the school in ongoing conversations and collaborations about ideas, goals, pedagogical methods, and authentic assessments in NCSSM's teaching and learning environment.
Other Responsibilities Include:
Develop and communicate to students clear course objectives and goals;
Plan and develop an instructional program that helps students assimilate specific course content and skills;
Hold office hours and tutorial sessions as outlined by the Department of Humanities;
Regularly monitor and evaluate students' progress, providing them with resources and feedback on their performance;
Structure and manage an environment conducive to learning;
Model for students responsibility to self and others;
Follow the school's philosophy, policies, and procedures;
Participate in departmental, faculty, and staff meetings;
Serve on departmental, faculty, and school-wide standing committees;
Write recommendations for as many as 15 students each year, as requested;
Serve as a January-Term sponsor;
Participate in professional development and personal intellectual growth activities;
Participate in one or more of the following activities:
– Provide professional service and engagement in the field;
– Assist students with special projects, independent and individual study, and seminar-based studies;
– Participate in the NCSSM admissions process by recruiting, selecting, and advising prospective students;
– Participate in NCSSM alumni activities;
– Provide assistance for school-sponsored programs and extracurricular activities.
Knowledge, Skills, and Abilities:
Applicants should demonstrate a deep understanding of the language and its cultural and historical contexts, a passion for teaching and learning, and a love of ideas, combined with a commitment to serving as mentor and guide for students — both in the classroom and in extracurricular activities. Applicants should be able and willing to use appropriate educational technology to engage students in learning, in both face-to-face and remote settings. Applicants should be dedicated to continual growth, both as teachers and learners. Since all NCSSM faculty and staff are expected to support the intellectual, cultural, emotional, and social growth of students — responsibilities that transcend a traditional high school or college teaching schedule — applicants should bring to the work a keen commitment to participating actively in the multi-dimensional life of the NCSSM community.
Minimum Education and Experience:
A Master's degree in Chinese or a Master's degree in Teaching Chinese as a Foreign Language, or an advanced degree in another relevant field, with a proven track record as an effective and inspiring instructor of Chinese in a proficiency-based, communicative-focused language program.
Desired:
Familiarity with the ACTFL World-Readiness Statements for Learning Languages, Can-Do Statements, and OPI Proficiency Guidelines. Ability to work collaboratively with colleagues to identify students' needs and develop engaging, practical, and informative courses. Experience and expertise in effective uses of instructional technology. Excellent organizational and collaboration skills. Experience and expertise in working with advanced high school or undergraduate students in the novice, intermediate, and advanced levels of the language and in individualizing instruction to accommodate the range of students' proficiencies at each level. Interest and ability to develop and teach high-interest topics-based courses that are taught in the target language and grounded in authentic materials.
The ideal candidate will be eager to participate fully in the wide variety of academic and cultural endeavors our school values, offers, and promotes. An exciting feature of NCSSM's academic calendar is "January-Term," consisting of two two-week sessions when faculty members lead intensive learning experiences both on and off campus. The ideal candidate will have the interest and ability to develop and lead these sessions on specialized topics that will appeal to NCSSM students. We also offer opportunities for students to travel domestically and abroad during this period; as such, experience in leading student travel groups and/or the willingness to do so is a definite plus.
About NCSSM:
North Carolina School of Science and Mathematics (NCSSM) is a world-class public high school with statewide reach empowering academically talented students from diverse backgrounds from every corner of the state to design their own future. We offer residential high school programs in Durham and Morganton for juniors and seniors or virtual high school courses and programs that students can take alongside their local curriculum, all tuition-free. Our wide array of summer offerings for rising 5th- through 12th-graders includes free opportunities for in-state students alongside paid options for students from anywhere in the world. NCSSM Extended Learning partners with communities and regions to advance student learning and outcomes.
Specializing in science, technology, engineering, and math, and embracing the fine arts and humanities, NCSSM has become the model for 18 such specialized schools around the globe since its founding in 1980 and is a full constituent of the University of North Carolina System. NCSSM's Ignite + Transform comprehensive campaign seeks to raise $50 million in private support for our mission.
The new NCSSM-Morganton campus opened in 2022 for summer programs and its first fall academic term and focuses on the fields of data science and artificial intelligence, preparing the leaders of tomorrow to navigate a future driven by data and machine learning, with emphasis on the humanistic implications and ethical use of these tools.
Nearly two-thirds of NCSSM graduates earn a bachelor's degree in a STEM field—more than three times the national average, including 58 percent of our underrepresented minority graduates, which is nearly four times the national average. Nearly three-quarters have earned or are seeking a graduate degree. A 2020 economic impact study found that 54 percent of our alumni continue to live and work in North Carolina, catalyzing nearly $1.3 billion in annual economic activity. NCSSM embraces equity, diversity, and inclusion, and seeks to recruit employees who share these values.
For more information, please visit ncssm.edu.
How to Apply:
Submit electronic application via: http://www.governmentjobs.com/careers/northcarolina/. Please create an account, search for the Instructor of Chinese position vacancy, and submit the online application.
Please complete your application in full. All required Competencies, Work History, and Credentials must appear on the application in the Education and Work Experience sections of the application to receive consideration during the selection process. Resumes will not be accepted in lieu of completing the State Application form in its entirety. "See Attached Resume or an Embedded Text Resume" will be considered incomplete and will not be processed. Degrees must be received from appropriately accredited institutions.
Please attach a cover letter, CV, and statement of teaching philosophy to the online application before submitting.
Applicants seeking Veteran's Preference must attach a DD form 214, Certificate of Release or Discharge from Active Duty, along with the state application. Applicants seeking National Guard Preference must attach a NGB 23A (RPAS) if they are a current member of the NC National Guard in good standing. If applicants are a former member of the NC National Guard who served for at least six years and was discharged under honorable conditions, they must attach either a DD256 or NGB 22 along with their state application.
Final candidates are subject to criminal and sex offender background checks. Some vacancies also require a motor vehicle check. If the highest degree is from an institution outside of the U.S., final candidates are required to have their degree equivalency verified at www.wes.org or equivalent service. NCSSM participates in E-Verify. Federal law requires all employers to verify the identity and employment eligibility of all persons hired to work in the United States.
Please refrain from submitting multiple applications. However, if multiple applications are submitted to a posting, only the most recent application received prior to the posting close date will be accepted. There is a 24-hour waiting period before an applicant can re-apply to a position.
If you have questions, please contact Eric Hunsley, Assistant HR Director, at eric.hunsley@ncssm.edu
NCSSM is an EEO/eVerify/VEVRAA Employer
https://www.clta-us.org/wp-content/uploads/2013/12/nc.png
300
300
CLTA
https://www.clta-us.org/wp-content/uploads/2015/11/clta_logo_enfold6.png
CLTA
2022-11-15 18:47:10
2022-11-15 18:47:10
Instructor of Chinese (Morganton, NC)