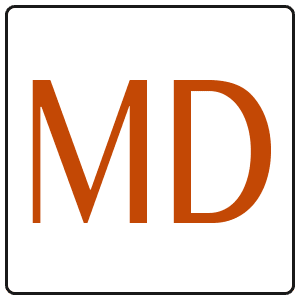 Tenure-track Assistant Professor (United States Naval Academy, Annapolis, Maryland)
LOCATION:
United States Naval Academy, Languages and Cultures Department
APPLICATION TIMELINE:
Review of applications will begin on October 15, 2023 and will continue until the positions are filled.
ABOUT THE U.S. NAVAL ACADEMY:
The United States Naval Academy is a unique institution of higher learning located in Annapolis, Maryland. As a service academy and premier undergraduate college, the United States Naval Academy has its own distinctive niche amongst American higher education institutions. Our talented faculty and staff are united by a common purpose–to develop the next generation of officers to be exceptional leaders in our naval service.
In order to deliver on this promise to our nation, we recruit from all segments of society to find faculty, instructors, and support staff who model the highest professional standards.
The United States Naval Academy is committed to building a diverse workforce who collaborate to provide a multidisciplinary and hands-on approach to student learning and leadership development. We believe that individuals from diverse backgrounds strengthen our programs and positively impact student success. We encourage qualified applicants from all backgrounds to apply for consideration.
Every year more than one million people tour "the Yard" to experience what our employees already know — the United States Naval Academy is a special place, with a special purpose. Employees will find challenging and rewarding work; state-of-the-art facilities which inspire academic and athletic excellence; the benefits of Federal employment; and exceptional quality-of-life.
POSITION DESCRIPTION:
The Languages and Cultures Department invites applications for TWO tenure-track Assistant Professor positions in any of the following languages: Chinese, French, Japanese, or Spanish, beginning as early as the Fall semester of 2024. USNA is a service academy and top-tier liberal arts college with demonstrated undergraduate teaching and producing quality peer-reviewed research. The research specialization is open. Responsibilities include teaching language across all proficiency levels and upper-level courses related to specialization. The successful candidate will teach 9 hours/semester, maintain an active program of scholarly research, and contribute appropriate service to support the departmental and institutional educational mission.
The Naval Academy Languages and Cultures Department is a mix of civilian faculty and military officers. The Department offers majors in Arabic, Chinese, and Foreign Area Studies, and minors in seven languages (Arabic, Chinese, French, German, Japanese, Russian, and Spanish).
This is an onsite, 10-month compensation, excepted service federal faculty position with a 3-year renewable appointment, a highly competitive salary, and full federal benefits. Salary is commensurate with experience and qualifications.
Summer research support may be available for the first three years of new appointments; after that, civilians may receive partial research support by competing for internal research grants. Additionally, travel funds may be available.
MINIMUM AND OTHER DESIRABLE QUALIFICATIONS:
Minimum Qualifications:
Ph.D. in one of the following disciplines: Chinese, French, Japanese, OR Spanish (anticipated completion of Ph.D. no later than June 2024 is acceptable)
Native or near-native proficiency in at least one of the following languages: Chinese, French, Japanese, OR Spanish
Native or near-native English proficiency
Other Desirable Qualifications:
Experience in college-level language instruction
Commitment to inclusive pedagogy and working with a diverse student body and faculty
Research expertise in any of the following, but not limited to: Literature, Linguistics, French Literature 20th and 21st Century, Francophone Studies, Latin American 20th and 21st Century, Cultural Studies, Media and Film Studies, Foreign Area Studies, Gender Studies, or Transnational Studies
If applying for a position in French or Spanish, the ability to teach both French and Spanish is ideal
For the Japanese or Chinese applicants, they should demonstrate a clear understanding of the linguistic properties of Japanese/Chinese; knowledge of the cultural background necessary to teach the language, and technology-related pedagogy
HOW TO APPLY FOR POSITION:
1. Applicants should send a cover letter (including an affirmation of US citizenship), curriculum vitae, statement of teaching philosophy (no longer than two pages), research statement, latest peer-reviewed research sample article, student evaluations (last two semesters), and a link to a recent 15-minutelanguage teaching video demo to CDR Benjamin Martin, Chair of the Languages and Cultures Department, at
LCDFacultySearch2023-group@usna.edu
2. Applicants should also arrange to have three reference letters addressing qualifications sent to the same email address.
Please note:
Applications will be reviewed beginning
November 15, 2023
but the positions will remain open until filled.
CONDITIONS OF EMPLOYMENT:
U.S. Citizenship is required.
All Civilian Excepted Service/Faculty Positions at USNA are subject to a background investigation. The selected candidate will be subject to a security investigation leading to successful completion of a background investigation with a favorable adjudication. The selectee's failure to meet this requirement will be grounds for termination. More information about the background investigation process can be found at the Academic Dean and Provost's website here
http://www.usna.edu/Academics/Faculty-Information/Background-Investigation-Info.php
IMPORTANT INFORMATION:
Education must be accredited by an accrediting institution recognized by the U.S. Department of Education in order for it to be credited towards qualifications. Therefore, provide only the attendance and/or degrees from schools accredited by accrediting institutions recognized by the U.S. Department of Education.
The Department of the Navy provides reasonable accommodation to applicants with disabilities. Applicants with disabilities who believe they require reasonable accommodation should contact our Human Resource Office to ensure that the Department of the Navy can consider such requests. The decision to grant an accommodation will be made on a case by case basis.
OPTIONAL DEMOGRAPHIC INFORMATION REQUEST:
Submit a Demographic Information on Applicants Form (https://www.usna.edu/HRO/_files/documents/Public%20-
%20Docs/Equal%20Employment%20Opportunity/Demographic%20Information%20on%20Applicants.pdf)
to rsharps@usna.edu. (mailto:godwin@usna.edu)
This form is optional; your responses will not be shared with the hiring committee or anyone involved in the hiring process.
Announcement: LC-23-24-1
The U.S. Naval Academy is an Equal Opportunity Employer
https://www.clta-us.org/wp-content/uploads/2015/03/md.png
300
300
CLTA
https://www.clta-us.org/wp-content/uploads/2015/11/clta_logo_enfold6.png
CLTA
2023-11-09 04:32:14
2023-11-09 04:32:14
Tenure-track Assistant Professor (United States Naval Academy, Annapolis, Maryland)