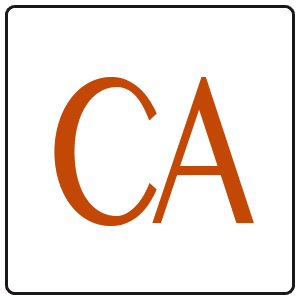 Chinese Instructor, (Temporary, Part-Time Pool) (San Francisco, CA)
Chinese Instructor, (Temporary, Part-Time Pool)
San Francisco Community College District
Position Number: AC00125P
Job Close Date: 6/10/2024
Salary (Applicant View):
Rate is set in accordance with the City College of San Francisco Faculty Salary Schedule for hourly assignments. Currently the rate upon entry is from $85.23 to 93.01 per hour depending upon placement.TEMPORARY, PART-TIME POOLEC §87482
Position Description:
Job Duties:
1. Teach first- and second-year transfer-level courses in Chinese (Cantonese and/or Mandarin) from beginning to intermediate levels, including conversation courses at all levels, in-person and online courses.
2. Teach courses in Chinese culture.
3. Teach morning, afternoon, evening, weekend, in-person and/or on-line classes at one or more sites.
4. Follow the guidelines and published course outlines of record of the Department of World Languages and Cultures.
5. Participate in the development of the Chinese program such as revising/creating new courses including on-line courses.
6. Develop Student Learning Outcomes (SLOs) and perform SLO assessments.
7. Comply with deadlines for department and college reports and requests.
8. Maintain current knowledge in the subject matter area and in effective teaching and learning strategies, including technology for language learning.
9. When possible, collaborate with Asian Studies Department.
10. Support and engage in an innovative culture of culturally responsive, inclusive, and anti-racist practices as it relates to student success with an awareness of student equity gaps.
11. Participate in ongoing training on diversity, equity, inclusion, and anti-racism to center pedagogy.
12. Perform other related duties as assigned by the supervisor.
Minimum Qualifications:
1. Demonstrated knowledge, skills, and abilities to work with community college students with disabilities, various sexual orientations, and diverse academic, socioeconomic, cultural, and ethnic backgrounds (Required).
2. Earned a Master's Degree in Chinese from an accredited institution; OR THE EQUIVALENT;
OR
Earned a Bachelor's degree in Chinese AND a Master's degree in another language or linguistics from an accredited institution; OR THE EQUIVALENT;
OR
Hold a fully-satisfied LIFE California Community College Instructor Credential in Chinese (California credentials were no longer issued after July 1, 1990).
Additional City College of San Francisco Minimum Qualification:
1. Master's degree or higher in Chinese from an accredited institution, or equivalent;
2. Demonstrated native or near-native proficiency in Cantonese.
All applicants must meet BOTH the State Minimum Requirements AND the City College of San Francisco Minimum Qualifications to be considered.
[The degree major(s) posted on an applicant's transcript(s) must be exactly as listed above under the degree requirements. Otherwise applicant must claim education equivalency for the formal educational requirement. Applicants who are currently enrolled in Ph.D. programs that do not award a master's degree also need to claim education equivalency. The "Faculty Equivalency Application Form" is available on the left side margin. This form will be considered as part of the application materials and must be submitted on or before the filing deadline as indicated on this job posting.]
[If you have previously gone through the education equivalency for this same subject area from City College of San Francisco OR you have obtained the clarification of your "major" from the department chair/dean of the institution you attended in order to meet the minimum qualification for this job posting, you must submit a copy of the information. When attaching this document, please use the "Equivalency Application Form" link.]
Desirable Qualifications:
1. Demonstrated native or near-native proficiency in Cantonese.
2. Demonstrated training in foreign language teaching methodologies; knowledge of current theories and methods in second language acquisition.
3. Successful experience teaching Chinese (Cantonese and/or Mandarin) at the post-secondary level in an ethnically and culturally diverse setting.
4. Demonstrated successful experience teaching transfer-level Chinese (Cantonese and/or Mandarin) courses including conversation courses at the beginning and intermediate levels.
5. Demonstrated successful experience teaching Chinese culture.
6. Demonstrated ability to communicate fluently and effectively, both orally and in writing, in English and Chinese (Cantonese and/or Mandarin).
7. Demonstrated knowledge of and/or experience in integrating technology into foreign language teaching and learning.
8. Demonstrated ability to develop and promote the Chinese language program.
9. Evidence of successful instruction and leadership experience at the university or college level using culturally responsive pedagogy that leads to equitable outcomes for all students.
10. Demonstrated experience with and knowledge of inequities in higher education and a commitment to rectifying policies and processes that restrict access for historically minoritized and disproportionately impacted students.
Benefits:
ADA Statement:
Applicants who require a reasonable accommodation to participate in this hiring process should contact Aaron Chase, EEO, ADA, Title 5 Compliance Officer at (415) 452-5123 or at achase@ccsf.edu to make the necessary arrangements. Please be aware that verification of a covered disability under the ADA may be required.
Selection Procedure/Conditions of Employment
Applicants who meet all minimum qualifications and have all required application documents in the CCSF Human Resources Department on or before the filing deadline will be included in the initial review processes to be conducted by the Search Committee. A reasonable number of applicants who are judged by the Committee as best matching the requirements of the position will be invited for a personal interview with the Search Committee.
As approved by the governing Board of the San Francisco Community College District, beginning October 1, 2021, City College of San Francisco requires that new and current employees, students, and business partners participate in the Covid Safety Campaign. All parties entering CCSF facilities must demonstrate proof of covid vaccination in compliance with current CDC and SFDPH guidelines. New hires must submit documentation for verification to the Human Resources Department.
Employees must satisfy all the pre-employment requirements for a CCSF Release to Work Authorization Certificate prior to appointment which include, but are not limited to, tuberculosis clearance (EC 87408.6), fingerprinting processing, and verification of their legal right to work in the United States.
City College of San Francisco reserves the right at its sole discretion to modify or to rescind this job posting at any time without prior notice.
EEO Statement:
It is the policy of the City College of San Francisco to provide all persons with equal employment and educational opportunities regardless of race, color, ancestry, national origin, ethnic group identification, religion, age, gender, marital status, domestic partner status, sexual orientation, disability or AIDS/HIV status, medical conditions, gender identity, or status as a Vietnam-Era veteran. These categories specifically include status as a lesbian, gay, bisexual, transgender, or questioning person in any District program or activity. For further information, contact Aaron Chase, EEO, ADA, Title 5 Compliance Officer at (415) 452-5123 or at achase@ccsf.edu.
To apply, visit: https://apptrkr.com/4269035
https://www.clta-us.org/wp-content/uploads/2013/12/ca.png
300
300
CLTA
https://www.clta-us.org/wp-content/uploads/2015/11/clta_logo_enfold6.png
CLTA
2023-06-16 08:31:41
2023-06-16 08:31:41
Chinese Instructor, (Temporary, Part-Time Pool) (San Francisco, CA)