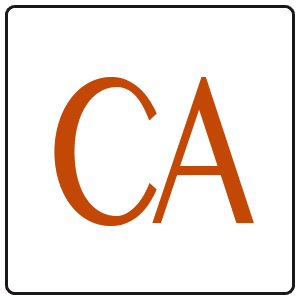 Teaching Professor (Assistant, Associate or Full Lecturer), Mandarin Chinese (Edmonton, Alberta, Canada)
See https://www.careers.ualberta.ca/Competition/A110251772/ for full position description, and online application instructions.
The Department of East Asian Studies of the University of Alberta is seeking to hire a full-time Teaching Professor at the rank of Assistant, Associate or Full Lecturer, to teach all levels of Mandarin Chinese. Anticipated start date is July 1, 2024.
Responsibilities
1. Teach seven class sections of Chinese language per academic year, in person on our Edmonton campus. Normally, this will be taught as three sections each in Fall and Winter semesters, with one class section in our condensed Spring semester.
2. Manage all aspects of our summer study-abroad program in Mandarin, currently taught in Taipei. The successful candidate will not need to teach the summer program, but they will need to budget, make funding applications, recruit students, perform risk mitigation, and accompany students to Taipei during July and August.
3. Take primary responsibility for language screening and placement for new students entering the Chinese language program.
4. Coordinate with and take direction from the Director of the Chinese language program
5. Encourage and support all students, from a diverse array of backgrounds and identities
Required Qualifications
1. Native or near-native proficiency in Mandarin Chinese and English
2. A Master's or Doctorate degree in Teaching Chinese as a Foreign Language, or some other field related to the study of the Chinese language, or to Chinese-language pedagogy.
3. Minimum of three years' experience teaching Mandarin at the post-secondary level in Canada, or in the United States or another Anglophone nation. This experience must include teaching at the beginner, intermediate, and advanced levels.
4. Minimum of one year experience managing a study-abroad program, or equivalent project-based management experience including delivery of all aspects of budgeting, fund raising, policy and legal compliance, and risk management.
5. A citizenship status that permits travel to both mainland China and Taiwan. It is not required to have work eligibility in mainland China or Taiwan.
In addition to the above requirements, the below are qualifications that will be considered an asset
1. Strong teamwork within a cohort of language instructors
2. Excellence in design and development of instructional materials
3. Record of welcoming a diverse student body into the Chinese language classroom, and of managing a classroom with students of different backgrounds and proficiency levels
4. Pedagogical innovation such as task-based learning, etc.
Experience with educational technology, especially course design within Learning Management Systems such as Canvas, Blackboard, or Moodle.
5. Familiarity with recent developments in the field of language pedagogy and a record of applying these advances
6. Experience in using standard language proficiency frameworks (ACTFL and/or CEFR) in performing language assessment and placement
Review of applications will begin on October 1, 2023. Please see https://www.careers.ualberta.ca/Competition/A110251772/ for a list of required documents and application instructions.
All qualified candidates are encouraged to apply; however, Canadians and permanent residents will be given priority. If suitable Canadian citizens or permanent residents cannot be found, other individuals will be considered. The University of Alberta is committed to an equitable, diverse, and inclusive workforce. We welcome applications from all qualified persons. We encourage women; First Nations, Métis and Inuit persons; members of visible minority groups; persons with disabilities; persons of any sexual orientation or gender identity and expression; and all those who may contribute to the further diversification of ideas and the University to apply. While this position welcomes applications from individuals external to the University, current Academic Teaching Staff will receive first consideration in accordance with Article D1.06.2 of the Academic Collective Agreement prior to considering external candidates. Please indicate your internal status using the "Advertisement" drop down menu when applying.
https://www.clta-us.org/wp-content/uploads/2013/12/ca.png
300
300
CLTA
https://www.clta-us.org/wp-content/uploads/2015/11/clta_logo_enfold6.png
CLTA
2023-09-09 03:31:33
2023-09-09 03:31:33
Teaching Professor (Assistant, Associate or Full Lecturer), Mandarin Chinese (Edmonton, Alberta, Canada)