CLTA International Symposium on Chinese Language Teaching and Learning
Symposium keynotes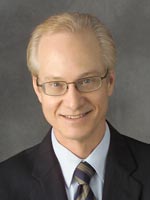 Paul Sandrock, Director of Education at the American Council on the Teaching of Foreign Languages (ACTFL), directs this national organization's professional development and initiatives around standards, curriculum, instruction, and performance assessment. Previously, Paul was Assistant Director of Content and Learning at the Wisconsin Department of Public Instruction (DPI) , beginning that state's implementation of Common Core State Standards, coordinating the areas of English language arts, mathematics, international education, and world languages. He earlier served as the DPI state-wide consultant for world languages. Paul taught Spanish for 16 years in middle school and high school and authored The Keys to Assessing Language Performance and Planning Curriculum for Learning World Languages.
Using Standards to Focus Chinese Language Learning K-16: Standards identify what students should know and be able to do as they progress in their language learning from their first experience through professional applications of their skills.  Emphasizing the three modes of communication (interpersonal, interpretive, and presentational), language teachers can develop students' essential 21st century skills of communication, literacy, collaboration, critical thinking, and a global competence.  Assessment of language performance makes the standards real in the classroom, focusing instruction for teachers and learning for students.  Explore how to assess learners' performance in a standards-based program, engaging and motivating students at all levels.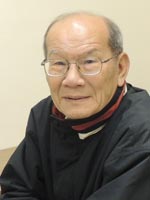 Prof. Shou-hsin Teng, Chunyuan Christian University, Taiwan. A native of Taiwan, received his doctoral degree in linguistics at the University of California, Berkeley, in 1973 and taught Chinese language and linguistics at the University of Massachusetts, Amherst, from 1973 till 1995, when he accepted an appointment at the National Taiwan Normal University, Taipei, to undertake the establishment of the first ever graduate degree program in teaching Chinese as a second/foreign language. He retired from the latter in 2009, and is currently a Chair Professor of Chinese Linguistics at Chungyuan Christian University in Taiwan. Prof. Teng had been an active member of CLTA, serving as the editor of its JCLTA for many years and the founder of its Newsletter. He was also the 2nd recipient of the Walton Lifetime Achievement Award, CLTA. His recent publications include A Pedagogical Grammar of Chinese as a Second Language, Beijing Language University Press, 2010 and Studies on Modern Chinese Syntax, Beijing Language University Press, 2012.
Globalization of the Chinese Language: Facts and Fantasies: The recent surge in the number of learners of Chinese as a second/foreign language world-wide has prompted various responses from different quarters in the homelands of the language, viz. Mainland China and Taiwan. Some of these responses touch on the very nature and properties of the Chinese language that can lead to an erroneous representation of the Chinese language to most learners of the language world wide. It is imperative that we in the field must face the reality, linguistic or otherwise, squarely and not indulge in what I call fantasies about the Chinese language. This presentation will also examine the various aspects of a call, on Mainland China, for the globalization of the Chinese language as well as a number of possible implications for our field outside the homelands of the language. In particular, I shall speak harshly against our past, current and future reliance on the supply of Chinese language instructors from Taiwan and Mainland China. (PPT in English, spoken in Mandarin)
Symposium highlights
Plenary sessions offer the attendees the opportunity to listen to invited prominent speakers on the latest trends in the research and teaching of Chinese L2.
Workshops (registration required) will involve the audience in active participation on the topic or materials provided by our experienced workshop presenters.  Workshop themes include:
K-12 Chinese L2 pedagogy: Successes and challenges
College level: How to conduct action research in your classroom
Career development for graduate students: Job Search 101—from job ads to interviews
Roundtable discussions will feature a team of established scholars and educators in Chinese L2 to share their expertise in the field. In particular, they will answer audience questions that concern the research, teaching and development of our field.
Book exhibitions feature popular titles and materials of interest and participants may receive discounted rates to purchase books from the symposium exhibitors.
The conference committee will provide (1) a free reception on Saturday evening as a platform for professional and social networking, (2) information regarding opera performances and Broadway shows at IU on Saturday and (3) a local sightseeing tour on Sunday afternoon to appreciate the beautiful fall leaves in Brown County State Park (http://www.in.gov/dnr/parklake/2988.htm)
Biddle Hotel and Conference Center
Biddle Hotel and Conference Center
900 E. Seventh St.
Bloomington, IN 47405
Reserve online: http://imu.indiana.edu/hotel/index.shtml or call: (800) 209-8145 before September 25. Individuals will need to reference the block code: CLTA2014
Hilton Garden Inn
HILTON GARDEN INN
245 North College Avenue Bloomington, Indiana 47404
Hotel: 812.331.1335 Direct: 812.961.3914 Fax: 812.331.1060
$169.95 per night (Standard rate is $289.00). The cut off date is 09/23/2014. Please use group code CLTA when making reservations.
Contacts
Questions regarding registration and logistic issues please email clta.iscltl@gmail.com
Questions regarding  proposal submission please email Program Committee Assistant Shuyi Yang at: shuyi-yang@uiowa.edu. If you encounter a technical problem in submitting the proposal via conference website, please contact 2014 CLTA-ISCLTL Web Team (cltaassistant@gmail.com)
Questions regarding plenary session, workshops, roundtable discussions and book exhibitions please email Professor Wei Hong at hongwei@purdue.edu
Department of East Asian Languages and Cultures, Indiana University
East Asian Studies Center, Indiana University
The Chinese Flagship Center, Indiana University Bloomington
The Center for Language Excellence, Indiana University Bloomington
Department of Second Language Studies, Indiana University Bloomington
Department of Literacy, Culture, and Language Education, Indiana University Bloomington
Confucius Institute in Indianapolis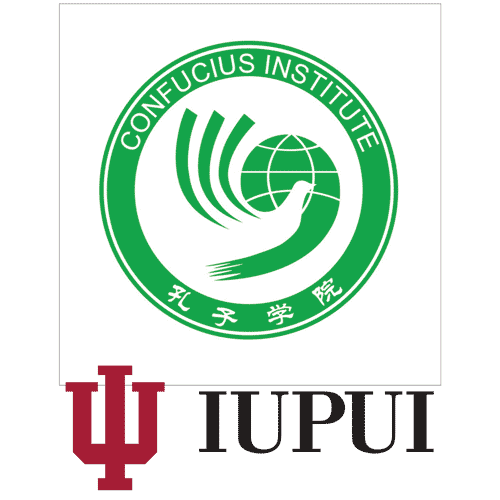 Confucius Institute at Purdue University
Taiwan Economic and Cultural Office in Chicago

Education Division, Taiwan Economic and Cultural Office in Chicago
The Cultural Center, Taiwan Economic and Cultural Office in Chicago