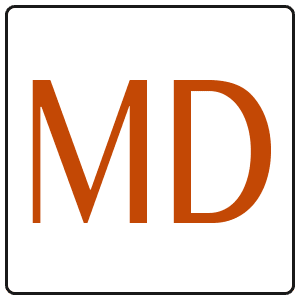 Visiting Teaching Assistant Professor (or Instructor) of Chinese (Baltimore, Maryland, 21210, United States)
The Department of Modern Languages & Literatures at Loyola University Maryland is seeking a one-semester Visiting Affiliate Assistant Professor or Instructor of Chinese (0.80 FTE position) to teach in the department in the fall semester of 2022. The candidate will teach three Chinese courses in the 100-level and 200-level, and perform service in the department and relating to the Chinese minor. The search committee is especially interested in candidates who will contribute to LUM's stated goal of equity and inclusion of the academic community. Successful candidates must have at least a Master's degree in the appropriate field, must have native or near-native fluency in Chinese, and must have college teaching experience. The successful candidate must possess an awareness of an interest in high impact practices in line with the mission of Jesuit higher education.
To apply, submit the following online (https://careers.loyola.edu): a letter of application, curriculum vita, copies of graduate transcripts, a list of references, and evidence of excellence in teaching. For more information, please contact Elise Fields at 410.617.2228 or efields@loyola.edu.
Loyola University Maryland is a selective liberal arts university in the Jesuit Catholic tradition. The university is committed to intellectual excellence and social justice as it prepares students for a diverse and changing world. Recognized as a leading independent, comprehensive university in the northeastern United States, Loyola has a beautiful historic Evergreen campus in Baltimore and Graduate Centers in Timonium and Columbia. Loyola enrolls over 4,000 students in its undergraduate programs and about 2,000 students in its graduate programs.
Loyola seeks a broad spectrum of candidates, including but not limited to women, people of color, persons with disabilities, sexual minorities, first-generation college students, those with non-traditional career paths, and those who understand, respect, and can actively contribute to the University's Jesuit mission and values. For more information about our values please visit https://www.loyola.edu/about/mission.
With a newly established Office of Equity and Inclusion headed by our Chief Equity and Inclusion Officer, we are committed to providing an environment where everyone can learn, grow, and thrive. Key efforts include faculty development programming, opportunities for learning (e.g., Diversity Reading Groups), investment in pedagogical resources for differential instruction (e.g., Fellows Programs), affinity faculty and staff groups, and following best-practices for hiring. For a full list of benefits to working at Loyola University Maryland, please visit https://www.loyola.edu/department/hr/benefits. Please note that Loyola University Maryland is a 503-b institution that qualifies towards Public Service Loan Forgiveness programs.
Apply Here: https://www.click2apply.net/G7gbzGh4A7yJETag7TkrVM
PI174555802
https://www.clta-us.org/wp-content/uploads/2015/03/md.png
300
300
CLTA
https://www.clta-us.org/wp-content/uploads/2015/11/clta_logo_enfold6.png
CLTA
2022-04-20 12:34:53
2022-04-20 12:34:53
Visiting Teaching Assistant Professor (or Instructor) of Chinese (Baltimore, Maryland, 21210, United States)