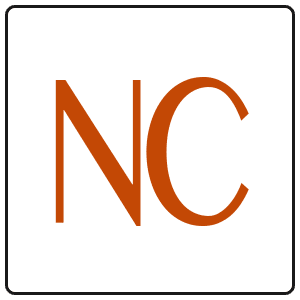 Visiting Assistant Professor of Chinese Studies (Davidson, North Carolina 28035)
Visiting Assistant Professor of Chinese Studies
Job no: 494346
Categories: Faculty
Department: Chinese Studies
The Department of Chinese Studies at Davidson College seeks applications for a two-year Visiting Assistant Professor of Chinese. The Department offers a full range of courses in Chinese language instruction, as well as courses in English focusing on various aspects of Chinese culture, literature, cinema, etc. The teaching load is five courses over two semesters. The successful applicant will teach several courses in language instruction, depending on departmental needs, most likely at the intermediate and advanced levels, as well as courses in Chinese or in English on their own areas of interest.
The successful candidate will be able to demonstrate a commitment to undergraduate teaching, and should have Ph.D. in hand (or nearly so) by August 2023.
Applications must be submitted online at https://employment.davidson.edu and include a cover letter, a curriculum vitae, a 1-page teaching statement, a 1-page diversity statement that outlines how one's teaching might contribute to Davidson's institutional commitment to diversity and inclusion (https://www.davidson.edu/about/commitment-diversity-and-inclusion), and contact information for three references. We will reach out to the references after we have a short-list of candidates.
We will begin reviewing applications on March 15th. Please address any questions to Jonathan Berkey, Interim Chair of Chinese Studies, joberkey@davidson.edu.
Davidson College is a highly selective liberal arts college located 20 minutes north of the thriving city of Charlotte, North Carolina, and less than two hours from the cultural riches of the Blue Ridge Mountains. The successful candidate will have an opportunity to participate in the life of a collegial department and an intellectually and culturally vibrant academic community. At Davidson College, we believe the college grows stronger by recruiting and retaining a diverse faculty and staff committed to building an inclusive community. In order to achieve and sustain educational excellence, we seek to hire talented faculty and staff across the intersections of diverse races, ethnicities, religions, sexual orientations, gender identities, ages, socio-economic backgrounds, political perspectives, abilities, cultures, and national origins.
https://employment.davidson.edu/en-us/job/494346/visiting-assistant-professor-of-chinese-studies
https://www.clta-us.org/wp-content/uploads/2013/12/nc.png
300
300
CLTA
https://www.clta-us.org/wp-content/uploads/2015/11/clta_logo_enfold6.png
CLTA
2023-01-25 04:49:58
2023-01-25 04:49:58
Visiting Assistant Professor of Chinese Studies (Davidson, North Carolina 28035)