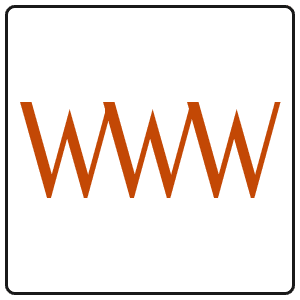 Part-Time Online Chinese Instructor (Remote, based in US)
The Well-Trained Mind Academy is seeking part-time Mandarin Chinese instructors to teach live, online sections of Chinese for the 2023-2024 school year.
Classes are geared toward high school students.
Our world language instructors use a combination of Comprehensible Input and explicit grammatical instruction, fitting with the goals of a classical education. Applicants should be well versed in second language acquisition theory and the ACTFL world-readiness standards for language learning. The successful candidate will be comfortable instructing and evaluating students with a goal of developing proficiency in the target language.
Position Description
Part-time instructors teach 1-6 sections of 12-15 students each. Class sessions are live and meet for three contact hours/week. World Language classes are capped at 15 students. Qualified and interested instructors will be considered for additional courses in their fields of expertise.
Online teaching experience required; experience working with students taking their first online course is a plus. Must be comfortable working with a small focused team, taking academic direction, and cooperating with other World Language instructors.
This position is part-time; instructors are hired on a course-by-course basis. Instructors should have a bachelor's degree in the humanities. The ideal candidate has experience working with high-school aged students. A bachelor's in Chinese or a related field required; a master's or doctoral degree is a plus. Native speakers with language teaching experience will also be considered.
The position advertised is a US-based position and living in one of the 50 states of the US is an essential qualification for employment. Any questions regarding eligibility based on location should be submitted before proceeding with the application.
Position requires reliable high-speed internet and the ability to comfortably work using a screen for several hours in a row. All classes are offered during regular business hours in the Eastern Time Zone.
Compensation
Compensation is $5,300 per section for the academic year. Tutors are compensated $45/hour. Instructors qualify for tuition remission for their own students (a one-to-one match for every section they teach) and retirement after two years employment.
To Apply
Please submit a cover letter that addresses previous teaching experience and a CV or résumé. Email all materials to careers@welltrainedmind.com. Please submit applications by February 15, 2023. Applications will be considered until the position is filled.
https://www.clta-us.org/wp-content/uploads/2013/12/www.png
300
300
CLTA
https://www.clta-us.org/wp-content/uploads/2015/11/clta_logo_enfold6.png
CLTA
2023-02-07 15:39:14
2023-02-07 15:39:14
Part-Time Online Chinese Instructor (Remote, based in US)