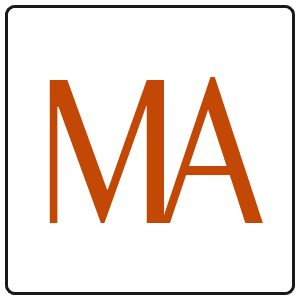 Part-time Lecturer in Pre-Modern Chinese Literature and Culture (Medford, MA)
Tufts University's Department of International Literary and Cultural Studies is seeking a Part-time Lecturer in Pre-Modern Chinese Literature and Culture, to teach in Fall 2022-Spring 2023. Responsibilities include teaching one culture course in the fall and two culture courses in the spring.
Qualifications: ABD, Ph.D. preferred; experience and demonstrated excellence in teaching pre-modern Chinese literature at the college level in the U.S. preferred.
Application Requirements: Letter of Application, CV, and two letters of recommendation. Please address issues of equity and diversity in the cover letter. All application materials must be submitted via Interfolio at: https://apply.interfolio.com/104058 Please contact Dr. Charles Inouye (charles.inouye@tufts.edu), the Chair of the Department of International Literary & Cultural Studies, for any questions.
Review of applications will begin immediately and will continue until the position is filled.
In order to ensure a healthy and safe work environment, Tufts University is requiring all employees to be fully vaccinated and provide proof of their COVID-19 vaccine before their start date. Employees who cannot receive the vaccine because of a disability/medical contraindication or sincerely-held religious belief may request an accommodation (e.g., an exemption) to this requirement. Learn more about the COVID-19 vaccine requirement.
Tufts University, founded in 1852, prioritizes quality teaching, highly competitive basic and applied research and a commitment to active citizenship locally, regionally and globally. Tufts University also prides itself on creating a diverse, equitable, and inclusive community. Current and prospective employees of the university are expected to have and continuously develop skill in, and disposition for, positively engaging with a diverse population of faculty, staff, and students.
Tufts University is an Equal Opportunity/ Affirmative Action Employer. We are committed to increasing the diversity of our faculty and staff and fostering their success when hired. Members of underrepresented groups are welcome and strongly encouraged to apply. If you are an applicant with a disability who is unable to use our online tools to search and apply for jobs, please contact us by calling Johny Laine in the Office of Equal Opportunity (OEO) at 617.627.3298 or at Johny.Laine@tufts.edu. Applicants can learn more about requesting reasonable accommodations at http://oeo.tufts.edu.
https://www.clta-us.org/wp-content/uploads/2014/01/ma.png
300
300
CLTA
https://www.clta-us.org/wp-content/uploads/2015/11/clta_logo_enfold6.png
CLTA
2022-03-18 03:19:37
2022-03-18 03:19:37
Part-time Lecturer in Pre-Modern Chinese Literature and Culture (Medford, MA)