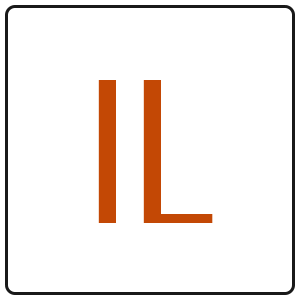 Lecturer of Chinese (Chicago, IL)
Duties:
The lecturer will teach a regular load of 3 courses per semester, and will have responsibility to engage in professional development, placement testing, curriculum assessment and development, and service in the Department of Linguistics.
Qualifications:
Required qualifications are a Superior-level proficiency in Mandarin Chinese as defined by the ACTFL, and minimally a Master's degree in Chinese studies, Chinese Second Language pedagogy, Applied Linguistics or a related discipline, and teaching experience at the college level, along with evidence of pedagogical excellence as demonstrated by course evaluations or other forms of assessment.
Experience developing and teaching language courses, and in curricular implementation is required. Applicants need to demonstrate the ability to implement curricula across multiple sections, the ability to use Learning Management Systems (LMS), and to work effectively with faculty members.
Specialized training in second language acquisition, language teaching technology, second language pedagogy and/or assessment is highly desirable.
To Apply:
To apply for this position, candidates must submit their application through the University of Illinois at Chicago's jobs board at: https://jobs.uic.edu/job-board/job-details?jobID=152412
Applicants must upload a current curriculum vitae, a cover letter of interest, sample student teaching evaluations, a statement of teaching philosophy, a diversity statement, and the names and contact information of three references. Sample syllabi and classroom observation reports may also be uploaded. Upon request, applicants should be prepared to provide a video demonstrating their classroom teaching.
For fullest consideration, candidates are strongly encouraged to submit their applications and all supporting materials by January 13, 2022 at which time the job posting will close and review will begin.
Only complete applications will be considered. Please contact Xuehua Xiang (xxiang@uic.edu) with any questions.
This position is contingent upon budgetary approval.
Applicants must be lawfully authorized to work in the United States.
The University of Illinois System requires candidates selected for hire to disclose any documented finding of sexual misconduct or sexual harassment and to authorize inquiries to current and former employers regarding findings of sexual misconduct or sexual harassment. For more information, visit https://www.hr.uillinois.edu/cms/One.aspx?portalId=4292&pageId=1411899
UIC is an EOE including Disability/Vets.
The University of Illinois conducts background checks on all job candidates upon acceptance of contingent offer of employment. Background checks will be performed in compliance with the Fair Credit Reporting Act.
https://www.clta-us.org/wp-content/uploads/2014/08/il1.png
300
300
CLTA
https://www.clta-us.org/wp-content/uploads/2015/11/clta_logo_enfold6.png
CLTA
2021-10-21 04:11:08
2021-10-21 04:11:08
Lecturer of Chinese (Chicago, IL)