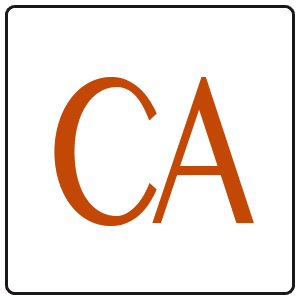 Lecturer in Mandarin Chinese Language at University of California San Diego (San Diego, California)
Lecturer in Mandarin Chinese Language at University of California San Diego
Job posting: https://apol-recruit.ucsd.edu/JPF03073
APPLICATION WINDOW
Open date: December 20th, 2021
Next review date: Monday, Feb 28, 2022 at 11:59pm (Pacific Time)
Apply by this date to ensure full consideration by the committee.
Final date: Thursday, Jun 30, 2022 at 11:59pm (Pacific Time)
Applications will continue to be accepted until this date, but those received after the review date will only be considered if the position has not yet been filled.
POSITION DESCRIPTION
The Chinese Studies Program (http://chinesestudies.ucsd.edu/) within the Institute of Arts and Humanities at UC San Diego is committed to academic excellence and diversity within the faculty, staff, student body. Applications are being accepted for lecturer positions in Mandarin Chinese language. The full list of courses offered by the program can be found in the online course catalogue: https://catalog.ucsd.edu/courses/CHIN.html.
Teaching will begin in Fall 2022. Appointment(s) are likely to be full-time (but may be part-time, quarterly, annual, or biennial) with the possibility of renewal based on performance and funding availability.
Salary is commensurate with teaching experience and is based on University of California salary scales.
QUALIFICATIONS
Basic qualifications (required at time of application)
• Fluent proficiency in Mandarin Chinese and English with strong oral and written communication skills in both languages including writing in Traditional and Simplified characters.
• M.A. or higher degree in linguistics, Chinese language, foreign language pedagogy, and/or other language education-related fields.
• Three years of experience teaching Mandarin language courses at the college level as a lead instructor.
Preferred qualifications
• Experience teaching students with different language backgrounds (non-heritage speakers and heritage speakers of Mandarin or other Chinese dialects).
• Knowledge of and experience in current trends in curriculum design, second/foreign language teaching methodologies and assessment.
• Familiarity with effective use of technologies in language instruction.
• Commitment to student-centered and multicultural education.
• Knowledge of effective techniques for classroom management.
• Experience training and supervising graduate students as teaching assistants in a Chinese language learning environment.
APPLICATION REQUIREMENTS
Document requirements
Curriculum Vitae – Your most recently updated C.V.
Cover Letter – Please discuss your preference and availability for full-time or part-time appointments.
Statement of Teaching – A statement of teaching that includes teaching strategies you use to foster a diverse and inclusive learning experience
Statement of Contributions to Diversity – Applicants should summarize their past or potential contributions to diversity. See our Faculty Equity site for more information.
Syllabus – One sample syllabus for a college-level course
Lesson Plans (2) – One lesson plan each from two different college-level courses (total of two lesson plans provided)
Student Evaluations (2) – Student evaluations of the course and/or your teaching for two different courses
Teaching Video – One unedited recent video that demonstrates the applicant's ability to implement a lesson plan in an actual teaching situation. Please provide the video as a link.
Reference requirements
2 letters of reference required
Apply link: https://apol-recruit.ucsd.edu/JPF03073
Help contact: sklevy@ucsd.edu
CAMPUS INFORMATION
The University of California, San Diego is an Equal Opportunity/Affirmative Action Employer advancing inclusive excellence. All qualified applicants will receive consideration for employment without regard to race, color, religion, sex, sexual orientation, gender identity, national origin, disability, age, covered veteran status, or other protected categories covered by the UC nondiscrimination policy.
As a condition of employment, you will be required to comply with the University of California SARS-CoV-2 (COVID-19) Vaccination Program Policy. All Covered Individuals under the policy must provide proof of Full Vaccination or, if applicable, submit a request for Exception (based on Medical Exemption, Disability, and/or Religious Objection) or Deferral (based on pregnancy) no later than the applicable deadline. For new University of California employees, the applicable deadline is eight weeks after their first date of employment.
The University of California prohibits smoking and tobacco use at all University controlled properties.
The UC San Diego Annual Security & Fire Safety Report is available online at: https://www.police.ucsd.edu/docs/annualclery.pdf. This report provides crime and fire statistics, as well as institutional policy statement & procedures. Contact the UC San Diego Police Department at (858) 534-4361 if you want to obtain paper copies of this report.
https://www.clta-us.org/wp-content/uploads/2013/12/ca.png
300
300
CLTA
https://www.clta-us.org/wp-content/uploads/2015/11/clta_logo_enfold6.png
CLTA
2022-02-04 04:57:26
2022-02-04 04:57:26
Lecturer in Mandarin Chinese Language at University of California San Diego (San Diego, California)