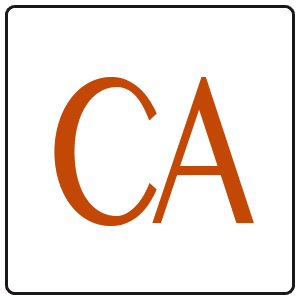 Lecturer in Chinese (Riverside, CA)
Position title: Lecturer in Chinese
Starting Date: The first day of Fall quarter is September 19, 2022.
Salary: Based on 100% annual salary of $56,945 (pending final budget approval)
Duties: Each full-time lecturer will teach 8 courses over 3 quarters (Fall 2022, Winter 2023, Spring 2023). Each will teach language courses from among First-year through Third-year Chinese (CHN 001-006, CHN 101a, b, c).
Application Procedure: Please provide cover letter, a current CV, teaching statement, statement of contributions to diversity, two sample syllabi, sample teaching materials (i.e., PowerPoint slides, handouts, homework assignments), at least two recent sets of student evaluations(narrative and numerical), and 3 referee letters (not from students). Materials should be uploaded using UCR's on-line application system: https://aprecruit.ucr.edu/apply/JPF01497
Letters of recommendation must be confidential. Please use the APRecruit system to have your recommenders upload them directly. Applicants who use Interfolio should use the feature that allows letters to be uploaded directly into AP Recruit. Applicants can input an Interfolio-generated email address in place of their letter writer's email address. Interfolio refers to this as "Online Application Deliveries". The following link at Interfolio shows how to set up the feature: http://help.interfolio.com. Candidates who advance to the interview stage will be asked to provide a short teaching demonstration during the interview. This demonstration will be on a topic pertinent to the course or courses to be taught for the position. Review of applications will begin December 9, 2021 and continue until position is filled. To ensure full consideration, applications and supporting material should be received by December 9, 2021.
Help contact: michael.austin@ucr.edu
Qualifications: Minimum requirements are an M.A. in Chinese language pedagogy, teaching Chinese as a foreign language, Chinese linguistics, or a closely related area; Applicants holding a Ph.D., or who are ABD (while also holding an M.A.), are encouraged to apply. Priority will be given to candidates who have native fluency in Mandarin Chinese, a very good command of English; comprehensive understanding of the linguistic properties of Mandarin Chinese; familiarity with teaching methodologies and technologies; ability to teach all levels of Mandarin Chinese both independently and in a team; experience and demonstrated excellence in teaching Mandarin Chinese autonomously at the college level in the U.S.
Priority will also be given to candidates with experience and success in teaching Chinese language at an American university.
Supervisory experience is also preferred.
All appointments are contingent upon the appointee being able to provide, in accord with Federal law, evidence of authorization to work in the United States.
UCR is a world-class research university with an exceptionally diverse undergraduate student body. Its mission is explicitly linked to providing routes to educational success for underrepresented and first-generation college students. A commitment to this mission is a preferred qualification.
The University of California is an Equal Opportunity/Affirmative Action Employer. All qualified candidates will receive consideration for employment without regard to race, color, religion, sex, sexual orientation, gender identity, national origin, age, disability, protected veteran status, or any other characteristic protected by law.
University of California COVID-19 Vaccination Program Policy
As a condition of employment, you will be required to comply with the University of California SARS-CoV-2 (COVID-19) VaccinationProgram Policy. All Covered Individuals under the policy must provide proof of Full Vaccination or, if applicable, submit a request forException (based on Medical Exemption, Disability, and/or Religious Objection) or Deferral (based on pregnancy) no later than the applicable deadline. New University of California employees must (a) provide proof of receiving at least one dose of a COVID-19Vaccine no later than 14 calendar days after their first date of employment and provide proof of Full Vaccination no later than eight weeks after their first date of employment; or (b) if applicable, submit a request for Exception or Deferral no later than 14 calendar days after their first date of employment. Federal, state, or local public health directives may impose additional requirements.
https://www.clta-us.org/wp-content/uploads/2013/12/ca.png
300
300
CLTA
https://www.clta-us.org/wp-content/uploads/2015/11/clta_logo_enfold6.png
CLTA
2021-11-10 18:57:56
2021-11-23 13:13:44
Lecturer in Chinese (Riverside, CA)