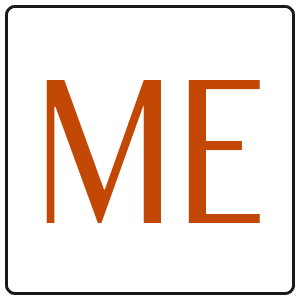 Lecturer in Chinese Language (Brunswick, ME)
The Asian Studies Program at Bowdoin College invites applicants for the position of Lecturer in Chinese Language, to begin July 1, 2023. The initial appointment is for three years, with the possibility of recurring three-year appointments contingent on successful review and reappointment. We seek candidates with native or near-native fluency in Chinese and English; MA or other advanced degree in Linguistics, Foreign Language Pedagogy, Second Language Acquisition, or related field; and substantial teaching experience at the college level in the United States. The successful candidate will teach a 3/2 annual course load at all levels of the language curriculum, as well as contribute to the Chinese Language Program by participating in Chinese language table, student advising, and other co-curricular activities. Bowdoin provides conference travel support as well as competitive internal funding for research and other professional development.
Bowdoin requires its faculty to have a strong commitment to inclusive excellence in their teaching. (For a description of inclusive excellence, please consult the following resource: Williams, et. al., Toward a Model of Inclusive Excellence). We are particularly interested in candidates with a strong commitment to undergraduate liberal arts education.
The Bowdoin community warmly welcomes people of all backgrounds. We encourage applications from candidates committed to the inclusive instruction and support of a diverse student population and who will enrich and contribute to the College's multifaceted diversity. We especially encourage people from historically excluded groups to apply. Accessibility during the application and interview stages, as well as once employed, is a priority of the College: https://www.bowdoin.edu/accessibility/index.html.
Bowdoin College accepts only electronic submissions. Please submit 1) cover letter, 2) a curriculum vitae, 3) a teaching statement, 4) video clips of classroom teaching, 5) one to two sets of most recent teaching evaluations, and 6) the names and contact information for three references who have agreed to provide letters of recommendation.
Apply Here: https://careers.bowdoin.edu/postings/10147
Review of applications will begin on November 15, 2022 and continue until the position is filled.
Founded in 1794 on the Maine coast, Bowdoin is one of the oldest and most selective coeducational, residential liberal arts colleges in the country. Located in Brunswick, a 30-ruinute drive north of Portland, the College is in an area rich with natural beauty and year-round outdoor activities. Bowdoin's reputation rests on the excellence of its faculty and students, intimate size, strong sense of community, and commitment to diversity (40% students of color, 7% international students and approximately 17% first generation college students). Bowdoin College complies with applicable provisions of federal and state laws that prohibit unlawful discrimination in employment, admission, or access to its educational or extracurricular programs, activities, or facilities based on race, color, ethnicity, ancestry and national origin, religion, sex, sexual orientation, gender identity and/or expression, age, marital status, place of birth, genetic predisposition, veteran status, or against qualified individuals with physical or mental disabilities on the basis of disability, or any other legally protected statuses. For further information about the College and our department, please visit our website: http://www.bowdoin.edu.
https://www.clta-us.org/wp-content/uploads/2014/11/me.png
300
300
CLTA
https://www.clta-us.org/wp-content/uploads/2015/11/clta_logo_enfold6.png
CLTA
2022-10-17 18:54:40
2022-10-17 18:54:40
Lecturer in Chinese Language (Brunswick, ME)