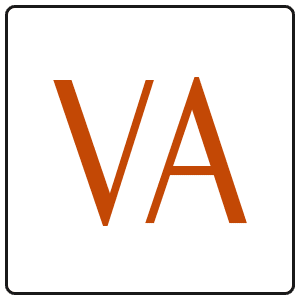 Lecturer, Academic General Faculty – Department of East Asian Languages, Literatures and Cultures (Charlottesville, VA)
The Department of East Asian Languages, Literatures and Cultures at the University of Virginia invites applications for a three-year full-time Lecturer position on the general faculty in Chinese language with an anticipated start date of August 23, 2023. This position has the possibility of renewal contingent on job performance, continuing need, and budget. This is a tenure-ineligible appointment.
Candidates must have native or near-native fluency in Chinese and English and at least a master's level degree in a relevant field. Experience in Chinese language teaching at beginning, intermediate, and advanced levels is preferred. Knowledge of current trends in language teaching methodologies and familiarity with effective uses of technologies in language instruction are expected, as is a commitment to department service. Responsibilities include (but are not limited to) teaching three courses per semester, contributing to the development of the Chinese language program, and active involvement in departmental service.
This position will remain open till filled and review of applications will begin on September 30, 2022. The University will perform background checks on all new hires prior to employment. A completed pre-employment health screen is required for this position prior to employment.
To Apply:
Please apply through Workday, and search for R0039799. Complete an application online with the following documents:
1. Cover letter that includes:
-a brief statement of your credentials
-relevant past experience
-reason for applying
-demonstrated past experience working on issues of diversity, equity, and inclusion, and/or working with diverse populations
2. Current CV with a link to a 15-minute unedited video of classroom language teaching and contact information for three professional references
3. Statement of teaching philosophy
4. Sample syllabi for two different levels of language instruction
5. A complete set of teaching evaluations for three courses in the past three years
Upload all materials into the resume submission field, multiple documents can be submitted into this one field. Alternatively, merge all documents into one PDF for submission. Applications that do not contain all required documents will not receive full consideration. Internal applicants must apply through their UVA Workday profile by searching 'Find Jobs'.
Questions about this position should be directed to Ran Zhao, Search Committee Chair, at rz4e@virginia.edu.
For questions about the application process, please contact Melanie Sponaugle, Academic Recruiter, at unw5dq@virginia.edu.
UVA is located in beautiful Charlottesville with easy access to the Blue Ridge Mountains, the eastern shore and the nation's Capital. Charlottesville is one of the best places to live; outdoors, vibrant town with culture, music, restaurants, excellent schools, etc. Opportunities for excellent clinical, and laboratory-based research and teaching pursuits working within the collegial work environment are available.
UVA assists faculty spouses and partners seeking employment in the Charlottesville area. To learn more please visit https://dualcareer.virginia.edu/
For more information about UVA and the Charlottesville community please see http://www.virginia.edu/life/charlottesville and https://embarkcva.com/.
For more information on the benefits available to faculty at UVA, visit https://provost.virginia.edu/subsite/faculty-development and hr.virginia.edu/benefits.
This is primarily a sedentary job involving extensive use of desktop computers. The job does occasionally require traveling some distance to attend meetings, and programs.
COVID Vaccination Requirement and Guidelines
Please visit the UVA COVID-19 Job Requirements and Guidelines webpage prior to applying for current information regarding vaccination requirements and guidelines for employment at UVA.
The University of Virginia, including the UVA Health System which represents the UVA Medical Center, Schools of Medicine and Nursing, UVA Physician's Group and the Claude Moore Health Sciences Library, are fundamentally committed to the diversity of our faculty and staff. We believe diversity is excellence expressing itself through every person's perspectives and lived experiences. We are equal opportunity and affirmative action employers. All qualified applicants will receive consideration for employment without regard to age, color, disability, gender identity or expression, marital status, national or ethnic origin, political affiliation, race, religion, sex (including pregnancy), sexual orientation, veteran status, and family medical or genetic information.
https://www.clta-us.org/wp-content/uploads/2014/08/va.png
300
300
CLTA
https://www.clta-us.org/wp-content/uploads/2015/11/clta_logo_enfold6.png
CLTA
2022-09-09 17:36:05
2022-09-09 17:36:05
Lecturer, Academic General Faculty – Department of East Asian Languages, Literatures and Cultures (Charlottesville, VA)