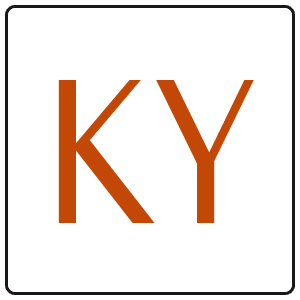 Instructor of Chinese: WKU Chinese Flagship Program (Bowling Green, KY)
The Department of Modern Languages at Western Kentucky University (WKU) seeks applicants for a full-time Instructor of Chinese position to begin in August, 2022. This position will be located on WKU's main campus in Bowling Green, KY. The position is a full-time instructorship, teaching up to 15 hours per semester of Chinese language and culture courses following the program's curriculum and guidelines, including services related to instruction and program-building. This is 9-month position for the 2022-2023 AY. It may be renewable contingent upon on-going funding and satisfactory performance review.
Requirements:
• Minimum of a Master's degree in Chinese, Language Teaching or Second Language Acquisition or a related field
• Experience with proficiency-oriented instruction aligned with ACTFL standards
• Commitment to student-centered instruction with effective use of technology
• Evidence of excellent teaching ability for both regular and intensive Chinese programs
• Excellent written and interpersonal communication skills
• Effective use of technology in instruction
• Native or near native abilities in Mandarin Chinese and English
• Experience with serving a diverse student population
• Interest in or experience with student engagement and advisement
Application Instructions:
The following items must be submitted through this electronic talent management system by March 9, 2022 (http://wku.interviewexchange.com/jobofferdetails.jsp?JOBID=142541), although expressions of interest may be considered until the position is filled:
• Letter of Intent
• Curriculum Vita
• Two lesson plans and a link to a video recording of your teaching
• Unofficial Transcripts
• Statement of Teaching Philosophy
Names and contact information of three reference providers will be collected during the application process. Reference letters will be requested by the Search Committee through an online process at a later date.
You will receive email confirmation once you have successfully completed the application process.
About Western Kentucky University:
Western Kentucky University (WKU) is a student-centered, applied-research institution committed to providing its students with a transformative academic and social experience and to elevating its surrounding communities. Founded in 1906, WKU is the second largest undergraduate institution in the Commonwealth of Kentucky with approximately 15,567 students (29% first generation, 17% underrepresented minority) and just over 2,600 faculty and staff employees.
Western Kentucky University is committed to empowering its campus community to embrace diversity by building equitable and inclusive learning, working, and living environments. At the heart of our mission, we seek to provide holistic education and employment experiences that prepare students, faculty, and staff to become effective scholars, contributors, and leaders in our diverse and evolving communities.
Located 65 miles north of Nashville, TN, and just over 100 miles south of Louisville, KY, WKU's main campus is in Bowling Green, KY – a city with approximately 70,000 residents. Our population is ethnically diverse, with more than 85 languages spoken in and around Bowling Green, and people from 35 nationalities call our community home.
Western Kentucky University seeks to attract talented faculty and staff who are inspired individually to contribute to WKU's strategic plans and ongoing success. We offer comprehensive wellness and health benefits to employees and their families, including domestic partners and other qualified dependents and take pride in providing a workplace culture that supports balancing the responsibilities of work and family life. Paid-time off for holidays, vacation and sick leave, and a tuition discount program for employees and dependents are also provided. Learn more about WKU and Bowling Green at wku.edu/about.
https://www.clta-us.org/wp-content/uploads/2014/03/ky.png
300
300
CLTA
https://www.clta-us.org/wp-content/uploads/2015/11/clta_logo_enfold6.png
CLTA
2022-02-09 14:48:28
2022-02-09 14:48:28
Instructor of Chinese: WKU Chinese Flagship Program (Bowling Green, KY)