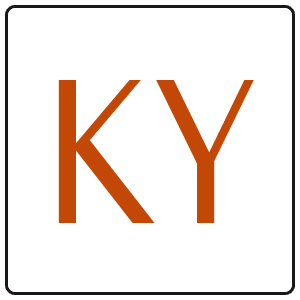 Instructor of Chinese (Bowling Green, Kentucky)
Job Description:
The Department of Modern Languages seeks applicants for a one-year full-time Instructor of Chinese position to begin in August, 2023. This position will be located on WKU's main campus in Bowling Green, KY. The position is a full-time instructorship, teaching up to 15 hours per semester of all levels of Chinese language and culture courses following the program's curriculum and guidelines, including services related to instruction and program-building. This position is currently being filled as a temporary position with an end date; however, it has the potential to become a regular ongoing appointment.
Requirements:
Minimum of a Master's degree in Chinese, Language Teaching or Second Language Acquisition or a related field
Experience with proficiency-oriented instruction aligned with ACTFL standards
Commitment to student-centered instruction with effective use of technology
Evidence of excellent teaching ability for both regular and intensive Chinese programs
Excellent written and interpersonal communication skills
Effective use of technology in instruction
Native or near native abilities in Mandarin Chinese and English
Experience with serving a diverse student population
Interest in or experience in student engagement and advisement
Additional Information:
Kentucky state law requires all public institutions of postsecondary education to conduct pre-employment criminal background checks to determine suitability for employment.
Western Kentucky University (WKU) is committed to a policy and practice of providing equal employment and educational opportunities to all individuals. In accordance with Title VI and VII of the Civil Rights Act of 1964, Title IX of the Educational Amendments of 1972, Section 504 of the Rehabilitation Act of 1973, Revised 1992, and the Americans with Disabilities Act of 1990, no form of discrimination or harassment will be tolerated at WKU on the basis of race, color, ethnicity, national origin, creed, religion, political belief, sex, sexual orientation, gender identity/expression, marital status, age, uniformed services, veteran status, genetic information, pregnancy, childbirth or related medical conditions, or physical or mental disability in admission to career and technical education programs and/or activities, or employment practices.
Persons with disabilities, who need reasonable accommodations to participate in the application and/or selection process, should notify the office of Equal Employment Opportunity/Affirmative Action/University ADA Services (EEO). To request an accommodation, report/express a complaint, or ask questions regarding WKU"s Discrimination and Harassment Policy (#0.2040), please contact Mr. Joshua Hayes, EEO Director/Title IX Investigator/University ADA Coordinator, via email at joshua.hayes@wku.edu or by phone at (270) 745-5121.
The University is also required to investigate complaints of sex and gender-based harassment, also a form of discrimination, and has designated the Title IX Coordinator as the individual responsible for coordinating the investigation and response to such complaints. The Title IX Coordinator for the University is Ms. Ena Demir, who can be contacted via email at ena.demir@wku.edu or by phone at (270) 745-6867. Additional information regarding Title IX is accessible via WKU's https://www.wku.edu/titleix/ website.
Information concerning educational programs offered by WKU are provided at: http://www.wku.edu/atwku/academics.php
Application Instructions:
The application can be found on the electronic management system: https://wku.interviewexchange.com/jobofferdetails.jsp;jsessionid=DB2011B8292D041C1EEE80B5E0F82708?JOBID=156052
The following items must be submitted through the electronic talent management system by January 11, 2023, although applications may be considered until the position is filled.
Letter of Intent
Curriculum Vita
Unofficial Transcripts
Statement of Teaching Philosophy
Names and contact information of three reference providers will be collected during the application process. Reference letters will be requested by the Search Committee through an online process at a later date.
You will receive email confirmation once you have successfully completed the application process.
https://www.clta-us.org/wp-content/uploads/2014/03/ky.png
300
300
CLTA
https://www.clta-us.org/wp-content/uploads/2015/11/clta_logo_enfold6.png
CLTA
2022-12-06 04:32:22
2022-12-06 04:32:58
Instructor of Chinese (Bowling Green, Kentucky)