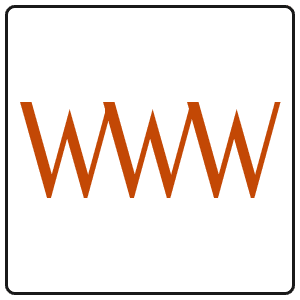 Expert in Teaching Mandarin Chinese to Speakers of English (Remote)
If interested, please apply directly on our website:
https://duolingo.breezy.hr/p/046983d20603-expert-in-teaching-mandarin-chinese-to-speakers-of-english-pedagogy
Our mission at Duolingo is to develop the best education in the world and make it universally available. But we've got more left to do — and that's where you come in!
We are looking for a Chinese language expert who has strong working proficiency in both English and Mandarin Chinese and experience teaching Mandarin Chinese to English speakers, as well as experience developing language learning curricula. This is a temporary freelance position (no benefits included). All work will be conducted remotely and hours are flexible.
You Will…
Use your pedagogical expertise to develop the curriculum and creative course content for an online Mandarin Chinese course that is aligned with language standards.
Write content for beginning Mandarin Chinese language learners in cooperation with members of Duolingo's learning and curriculum team.
Exercise creativity and humor to ensure that course material is fun and engaging.
Help define project details, set timeframes, and coordinate project activities.
You Have…
Professional proficiency in Mandarin Chinese and English.
Experience teaching Mandarin Chinese to English speakers.
Experience crafting and editing materials for teaching Mandarin Chinese as a second/foreign language.
Creativity and a passion for ensuring that learning content is fun and engaging.
Outstanding attention to detail.
Basic digital literacy (Google docs, spreadsheets).
Excellent interpersonal communication and organizational skills.
Ability to work at least 20 hours a week.
Outstanding Candidates Will Have…
Solid understanding of Chinese linguistic terminology.
4+ years of experience teaching Chinese.
MA in Chinese, East Asian Studies, Second Language Acquisition, Linguistics, or a related field.
Experience with collaboration and project management.
About Duolingo
Duolingo is the most popular language-learning application in the world, with over 500 million learners and over half a billion exercises completed daily. Beyond our core learning product, we have also entered into literacy with Duolingo ABC and English proficiency testing with the Duolingo English Test.
We are passionate about educating our users, making fact-based decisions, and finding innovative solutions to complex problems. We offer meaningful work, limitless learning opportunities, and collaboration with world-class minds. Come brighten your life and over half a billion more!
Duolingo is proud to be an Equal Employment Opportunity employer. We do not discriminate based upon race, religion, color, national origin, gender (including pregnancy, childbirth, or related medical conditions), sexual orientation, gender identity, gender expression, age, status as a protected veteran, status as an individual with a disability, or other applicable legally protected characteristics.
https://www.clta-us.org/wp-content/uploads/2013/12/www.png
300
300
CLTA
https://www.clta-us.org/wp-content/uploads/2015/11/clta_logo_enfold6.png
CLTA
2023-02-07 15:41:05
2023-02-07 15:41:05
Expert in Teaching Mandarin Chinese to Speakers of English (Remote)