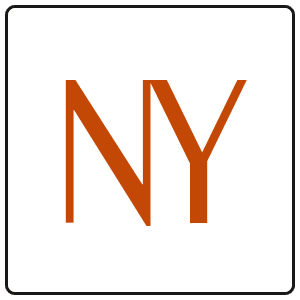 Director/ Principal at HudsonWay Immersion School NJ/ NY (Stirling NJ, New York, NY)
HudsonWay Immersion School (HWIS) is a progressive pre-K through Grade 8 (current enrollment around 140-150 per school) Mandarin and Spanish Immersion School founded 15 years ago in the NJ/NY area. The school's mission is to prepare students with the knowledge, skills and character to become global contributors and citizens of the world. Our values are excellence, respect, teamwork, integrity, communication, innovation, transparency, customer service, and accountability. HWIS has a strong academic reputation. Students perform well above average and are accepted at top tier independent schools. (www.hwis.org)
HWIS is seeking an experienced Director/ Principal to join the Stirling, NJ school and a Director/ Principal to join the NY school. The Director/ Principal is a hands-on and committed leader who is a strong collaborative builder of people, possesses pedagogical high standards, and is passionate about the benefits of immersion education. The Director/ Principal will oversee students from preschool through Grade 8 and work with the Principal of other site, as well as school founders. The school has a strong reputation and is poised for growth with committed leadership.
The successful candidate will possess many of the following Knowledge, experience and skills:
– Masters degree in educational leadership, curriculum/instruction, or related field
– Knowledge of organizational management and experience applying this in a school setting
– Immersion practices knowledge/experience
– Extensive knowledge of pedagogical best practices and curriculum development including authentic assessment, and use of technology
– Ability to develop teachers by recommending/organizing professional development, modeling, offering feedback, resources, etc.
– Bi-lingual (or trilingual) in one of the school target languages
– At least 2-3 years of Experience leading in private schools:Pre-K-8th grade
– Medium/large schoolElementary/middle department/division
– Ability to sustain a positive, ambitious school culture among staff and students
– Understanding of social-emotional development and SEL/classroom management programs for Pre-K-8th grade.
– Understanding of NY/NJ regulations
– Analysis of private school standardized assessment and application for growth
– Professional community relationships
– Experience with the parent communities in NYC/NJ
– Ability to partner with HR, Accounting, Admissions, Facilities, etc. in upholding and enforcing School policies and procedures
– Excellent communication skills– clear, direct communication with tact and professionalism
– Experience developing new programs such as middle school, after school, and clubs
– Appropriate financial skills: budgeting, prioritizing resources
– Able to articulate the school's vision and mission
– Excellent community-outreach and relationship building skills
Responsibilities:
– Strategic Planning, Vision-setting, Leadership
– Inspires a culture of mission-driven excellence
– Helps formulate performance management and culture of accountability
– Supports in developing the school's long-term strategic plan and initiatives such as accreditation, SEVP etc.
– Reports to owners to maximize effectiveness of organization
– Builds relationships to promote the school
– Actively contributes to enrollment and ex-missions efforts
Staff and Program Development:
– Ensures proper teacher coverage during school operating hours
– Ensures that each child is progressing to his/her potential
– Ensures that school's curriculum and programs are evolving to meet student needs
– Coordinates and oversees staff development and training that is aligned the school's curriculum
– Supports staff to collaborate and build on existing school curriculum, pedagogy, and development
– Oversees school data reporting systems and performs data analysis to inform instructional practice and communicate with parents
– Effectively develops and retains staff
– Develops leadership capacity and ability in the organization
– Works with high schools to develop feeder programs in support of ex-missions
– Works with licensing regulatory bodies as needed
Parents/Community:
– Builds strong and positive parent community
– Supports staff with parent relationships
– Works with the parent association
– Leads school events such as Chinese New Year, Back to school night with current and prospective parents
– Participates in evaluation of prospective students and parents
– Presents at open houses, forums, and outreach to prospective and current families
Financial:
– Contributes in the development of the school's annual budget
– Collaborates with operations manager in approving purchases
Policies and Procedures:
– Provides regular updates to founders/investor on:
– Implementation of policies and procedures
– Curriculum development and achievement
Please email the cover letter and resume with "Principal" in the subject line to rgupta@hwis.org by February 15, 2023. The pay range for the position is $100,000.00 – $125,000.00 per year along with benefits including Paid time off, Health Insurance, Vision insurance, Dental insurance, Employee assistance program, 401(k), Flexible spending account, Life insurance.
HWIS is an equal opportunity employer and values diversity in the workplace. We actively encourage all qualified applicants regardless of race, color, religion, gender, national origin, age, disability, veteran status, or sexual orientation to apply.
https://www.clta-us.org/wp-content/uploads/2013/12/ny.png
300
300
CLTA
https://www.clta-us.org/wp-content/uploads/2015/11/clta_logo_enfold6.png
CLTA
2023-01-15 05:42:45
2023-01-24 04:08:29
Director/ Principal at HudsonWay Immersion School NJ/ NY (Stirling NJ, New York, NY)