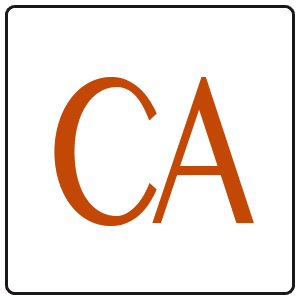 Chinese Program Director (San Francisco, California)
Chinese American International School seeks a
Chinese Program Director
(full time, exempt)
Is CAIS Right for You?
The late founder of Apple, Steve Jobs, famously said, "It doesn't make sense to hire smart people and tell them what to do; we hire smart people so they can tell us what to do." Former US Secretary of State Hillary Clinton said, "When we all help each other out, when we stand together, we are stronger together." If these sentiments resonate with you, then you might feel like you've found a home at CAIS.
We are the oldest, most well-established, and most well-resourced Chinese immersion school in the US, and we want someone who will challenge our assumptions, make us rethink the way we do things, and lead us to become even better. Part of CAIS's Mission is to "become our best selves 成为最好的自我." We are searching for someone who will help us achieve this Mission as a school, and we will support this person to develop personally and professionally to become their best self at CAIS. You will succeed at CAIS if you are bold.
The Challenge and The Opportunity
Proficiency and Engagement CAIS's 2020 Strategic Vision, "Reimagining CAIS 重新构思中美" articulates four themes. The first theme is "Reimagining Immersion 重新构思沉浸式教学." Part of our rationale for this theme is articulated below:
In order for students to engage in interesting and meaningful work in another language, they must develop requisite levels of proficiency and experience feelings of success. Likewise, in order for them to sustain their motivation and achieve high levels of proficiency, the work they do must be interesting and meaningful to them.
CAIS recognizes the critical link between language proficiency and engagement in meaningful learning. Students will thrive if both proficiency and engagement are addressed deliberately and intentionally. A solid foundation in listening, speaking, reading and writing is fundamental to students' ability to work with and maintain interest in relevant and meaningful content. The next leader of our Chinese program must be focused on the systematic cultivation of both proficiency and engagement, recognizing that immersion faculty are both language and content area teachers.
Thoughtful, Discerning, and Creative Application of Pedagogy Amidst the range of approaches to teaching and learning we may find ourselves stubbornly clinging to convention, uncritically accepting of innovation or, most likely, somewhere in the middle. As teachers of Chinese language in a US context, we need to choose, revise, and adapt our pedagogy based on what is the most effective way to move our students toward the proficiency and engagement outcomes to which we aspire. The wholesale and uncritical application of "best practices" that were originally developed for outcomes other than Chinese language proficiency is risky. Likewise, the unwillingness to let go of conventional approaches that may be outmoded for our students is also a risk. We are searching for a results-driven leader who is open to a variety of approaches and is also critically discerning about what works best for Chinese language learning. This will require a combination of optimism, skepticism, and creativity.
Educating English Faculty About The Challenges and Responsibilities of Chinese Faculty Many (most) faculty whose primary language of instruction is English do not speak, read, or write Mandarin. Understandably, they cannot have a full understanding of the challenges Chinese immersion teachers face as both language and content teachers. The Chinese Program Director will need to work with the English Curriculum Director and all faculty to ensure that curriculum planning accounts for this, and that Chinese faculty are given sufficient time and space to develop the requisite language proficiency in their students.
Integrate with Other Disciplines While Maintaining a Language Acquisition Focus At CAIS we are well-known for our integrated curriculum. We are a highly collaborative school where educators work closely together on learning design across subjects and languages and with the community outside the school and even outside national borders. The Chinese Program Director must continue and enhance the collaborative, integrated nature of our program while protecting the central importance of Chinese language acquisition and proficiency.
Embed the "CAIS Immersion Bonus" into Daily Planning and Practice A key strategy in our above mentioned Strategic Vision "Reimagining CAIS" is to "focus on innovative approaches to immersion aimed at intentionally cultivating cognitive, character, and intercultural competencies—this is the 'CAIS Immersion Bonus.'" Our rationale for the CAIS Immersion Bonus is as follows:
Beyond language achievement, immersion in Chinese language and culture should be a vehicle to develop students' problem solving and meaning-making skills as well as foster perseverance, humility, curiosity, empathy, connection to others, and a true appreciation of difference.
The Chinese Program Director will be responsible for collaborating with faculty to find innovative ways to embed these concepts intentionally into planning and practice.
The CAIS Mandarin Immersion Program
CAIS is an independent, co-educational day school serving 500 students in grades Preschool through eight. Beginning in the 2021-22 school year, CAIS will run a full immersion program in Preschool, a 50/50 Chinese/English program in K-5 with a full day in Chinese every other day, and a 30/70 Chinese/English program in 6-8 with an integrated, project-based curriculum.
The CAIS faculty is highly collaborative, with teacher collaboration time built into the daily schedule each morning before classes begin. Chinese language teachers collaborate with each other and also with their English teaching colleagues.
At CAIS we have a very developed program of formative assessment in Chinese. The majority of our teachers are ACTFL certified in administering and scoring the OPI (Oral Proficiency interview) and the WPT (Writing Proficiency Test). Each year all students in grades five and eight take the OPI, and all CAIS students in grades 1-8 take the WPT three times each year. In addition, we administer other standardized Chinese assessments including STAMP and AAPPL. The data we collect from these assessments are used to evaluate our curriculum and teaching for the purpose of improving our program.
CAIS employs a Global Programs Coordinator who organizes three large student trips each year during the spring. Our 5th grade students travel to Taiwan to spend two weeks with our partner school in Taipei, and live with host families. The Taiwan host siblings then return to CAIS and live with CAIS families. Our 7th graders spend three weeks in Guilin, Guangxi Province with our partner organization there, living with host families and studying a curriculum of intensive language study in the morning and field work in the afternoon. CAIS eight graders travel to Yunnan Province where they focus on rural life and ethnic minority cultures, including a village home stay in a Kham Tibetan village. All three programs are integrated with the CAIS curriculum in Chinese.
CAIS also has restricted funds dedicated to the China Faculty Institute (CFI), a program that funds CAIS faculty learning in China and Taiwan, through either CAIS organized group programs or individual travel grants.
CAIS educators are encouraged to present at national conferences such as the National Chinese Language Conference (NCLC) and the annual ACTFL conference. CAIS has a generous professional development budget and each year representatives from CAIS attend these conferences as presenters and workshop leaders, often collaborating with educators from other immersion schools around the nation. CAIS has also organized and hosted two conferences each year, the Early Childhood Chinese Immersion Forum (ECCIF) and the Chinese Innovation Forum.
Main Areas of Responsibilities of the Chinese Program Director
Curriculum, Instruction, and Assessment:
Collaborate closely with English Curriculum Director to ensure integration of curriculum, instruction, and assessment in English and Chinese;
Develop and support Chinese language teachers in development and implementation of curriculum;
Review and revise the curriculum to meet the needs of current learners;
Coach Chinese faculty to use best practices for teaching language and content;
Collaborate with the Educational Technology Coordinator to ensure meaningful and effective application of technology in the service of teaching and learning;
Oversee both internal and external whole school Chinese language assessment, develop a mechanism to use assessment data to improve learning;
Work together with Global Learning Coordinator and Division Heads to ensure appropriate integration between classroom learning and global programs;
Collaborate with Auxiliary Program Director to design CAIS Summer Chinese Immersion Program;
Teacher Coaching, Development, and Supervision:
Identify and support teacher's needs for coaching and professional growth, collaborate with division heads in teacher performance management;
Plan and support Chinese teachers for ACTFL OPI and WPT certifications;
Collaborate with English Curriculum Director to plan school-wide professional development and faculty in-service;
Assist in employment searches as required;
Identify and develop leadership capacity in teachers.
Leadership and Community Engagement:
Serve on the whole school Educational Leadership Team (ELT)
Report to HoS;
Communicate with the community about the Chinese program at various parent education events;
Collaborate with the Admissions Director as needed on various admissions events
Set annual professional goals for self;
Serve on committees, task forces, and working groups as required and requested by the HOS;
Collaborate with the Chinese language faculty on planning and implementing school-wide community events related to Chinese culture such as Mid Autumn Festival and Lunar New Year celebrations.
Essential Requirements
The successful candidate will possess several of the following qualifications, skills, and experiences:
Native or near-native level of Chinese (Mandarin) language proficiency
Bachelor degree required, Masters preferred
At least five years of teaching experience, preferably over multiple grades;
Leadership/administrative experience in Chinese immersion programs;
Proven ability to handle multiple commitments
Strong organizational skills
Knowledge and experience of second language acquisition and best practices in language learning
Knowledge of current research and studies in teaching and learning, especially in the field of Chinese language immersion
Familiar with ACTFL proficiency guidelines and various tools of language assessment such as OPI, WPT, STAMP, and AAPPL
Familiarity/experience with curriculum development models
Familiarity/experience with Reading and Writing Workshop
Experience with curriculum mapping and documentation
High level of technology literacy
Willingness and ability to question conventional wisdom with a focus on personal and school improvement
Experience in instructional coaching
Ability to recognize and develop teaching talent
Experience facilitating meetings
Experience leading collaborative teams
Excellent communication skills, including public presentations, interpersonal communications, and writing
Ability to make difficult, sometimes unpopular decisions that best serve the school's mission, values, vision and strategies
Experience with and commitment to working in a fostering an environment that embraces diversity, equity, and inclusion
About CAIS
As the nation's first dual language Chinese and English Pre-K through 8th grade school, CAIS embodies this mission by working continuously to maintain our role as a leader in immersion education. At CAIS we value honest self-assessment, thoughtful self-reflection, intentional planning and focused implementation. We are known as an ambitious school, and we have embarked on a multi-year vision to reimagine immersion, reimagine our culture of learning, reimagine character and community, and reimagine our learning spaces.
Our three campuses are located in the heart of San Francisco and accessible by public transportation in San Francisco. The lively neighborhood echoes the school's vital energy and provides ready access to cultural treasures such as the Asian Art Museum, SF Jazz, the San Francisco Symphony and more.
To Apply
CAIS's commitment to diversity, equity and inclusion is central to our mission. People of color and LGBT candidates are strongly encouraged to apply.
Please submit a cover letter, resume , personal statement, and the names and contact information of three references, including your current direct supervisor (we will not contact references without your permission) to admin_jobs@cais.org. We will begin reviewing candidate credentials immediately and we hope to make an appointment in early 2021.
https://www.clta-us.org/wp-content/uploads/2013/12/ca.png
300
300
CLTA
https://www.clta-us.org/wp-content/uploads/2015/11/clta_logo_enfold6.png
CLTA
2020-12-10 05:34:13
2020-12-10 05:34:13
Chinese Program Director (San Francisco, California)