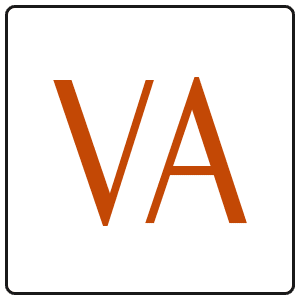 Chinese Language Instructors (Arlington, VA)
Diplomatic Language Services (DLS) began providing foreign language training to Foreign Service Officers and other USG personnel in 1986, and we have continuously expanded our offerings since. Based in Rosslyn/Arlington, DLS is a growing and dynamic organization offering exceptional career potential.
Currently, we are accepting resumes of Foreign Language Instructors for CHINESE MANDARIN & CANTONESE for opportunities at our schools in Arlington, Herndon (VA), and Elkridge (MD), as well as for online and hybrid instruction opportunities.
Please note that, for some of these specific opportunities, US citizenship is a requirement. Please specify your status when applying. For all other contract opportunities, a valid work permit for US employment is required.
Qualifications for instructors:
-Bachelor's degree from an accredited institution preferred;
-Equivalent to an ILR level 3-3+/4 proficiency in target foreign language, and equivalent to an ILR level 2+/3 proficiency in English speaking skills;
-Experience is client-dependent: for some, a minimum of 1,000 hours or 6 months full-time classroom experience teaching adults; for others, a minimum of 2 years of full-time classroom experience teaching adults
-Full knowledge of the culture and current usage of the foreign language.
Instructors may expect the following Duties and Responsibilities:
-Follow prescribed guidelines for Foreign Language Instruction while integrating expertise of industry-standards;
-Utilize communicative and task-based methodologies for beginner, intermediate, and advanced adult learners;
Classes are part-time and full-time (2-6 hours per day) weekly, 1-3+ months long in duration; schedules vary.
Please submit your updated resume here (https://dlsdc.com/careers/), along with schedule availability and preferred location(s). No phone calls, please.
DLS IS PROUD TO BE AN EQUAL OPPORTUNITY EMPLOYER AND CONFORMS TO ALL THE LAWS, STATUTES, AND REGULATIONS CONCERNING EQUAL EMPLOYMENT OPPORTUNITIES AND AFFIRMATIVE ACTION. WE STRONGLY ENCOURAGE WOMEN, MINORITIES, INDIVIDUALS WITH DISABILITIES, AND VETERANS TO APPLY TO ALL OF OUR JOB OPENINGS. ALL QUALIFIED APPLICANTS WILL RECEIVE CONSIDERATION WITHOUT REGARD TO RACE, COLOR, RELIGION, GENDER, SEXUAL ORIENTATION, GENDER IDENTITY, GENETIC INFORMATION & TESTING, FAMILY AND MEDICAL LEAVE, MARITAL STATUS, MILITARY STATUS, NATIONAL ORIGIN, AGE, DISABILITY, VETERAN STATUS OR ANY OTHER STATUS PROTECTED BY LAW. WE PROHIBIT RETALIATION AGAINST INDIVIDUALS WHO BRING FORTH ANY COMPLAINT TO THE EMPLOYER OR THE GOVERNMENT. DLS IS A MEMBER OF DHS E-VERIFY PROGRAM.
https://www.clta-us.org/wp-content/uploads/2014/08/va.png
300
300
CLTA
https://www.clta-us.org/wp-content/uploads/2015/11/clta_logo_enfold6.png
CLTA
2021-12-22 15:58:04
2021-12-22 15:58:04
Chinese Language Instructors (Arlington, VA)