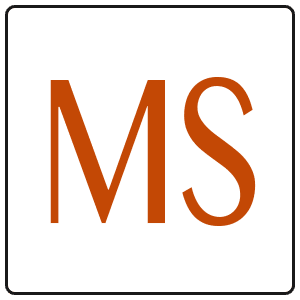 Assistant Teaching Professor (Mississippi State, MS)
The Department of Classical & Modern Languages and Literatures (CMLL) at Mississippi State University seeks to hire a non-tenure track Assistant Teaching Professor of Chinese, to begin Fall 2023. The position is a professional career track with eventual possibility of promotion to associate teaching professor and teaching professor. Area of sub-specialization is open, but the successful candidate will be expected to teach undergraduate-level courses in Chinese, from beginning to advanced language courses.
The Classical and Modern Languages & Literatures department has a dynamic program with an energetic and productive research and teaching faculty experienced in training high-achieving undergraduate and graduate students. The department offers a BA in Foreign Languages with concentrations in Asian Studies, Classics, French, German, and Spanish; an International Business Program (a joint BA in Foreign Languages and Business Administration); and an MA in Foreign Languages, with areas of study in French, German, and Spanish, offered through both face-to-face and online delivery. Other languages offered include Italian and Russian. The department has several study abroad program options for students in countries such as France, Germany, and Spain. Faculty have affiliations with the Shackouls Honor College, the Institute for the Humanities, Gender Studies, and African American Studies.
Tenure Track Status:
Non-Tenure Track
Essential Duties and Responsibilities:
Duties and responsibilities include but are not limited to:
Instruction across sections of Mandarin Chinese typically with a 4/4 full-time teaching load. Summer teaching for additional pay may be available. Build and run a summer study abroad in China. Participate in curriculum development. Service duties to the department include organization and promotion of Chinese and Asian cultural activities, the direction of language clubs, and participation on departmental committees. Serve as one of the department's undergraduate advisors. Other duties as assigned.
Minimum Qualifications:
Ph.D. in Chinese pedagogy or related fields from an accredited institution, teaching experience at the university level in North America.
Preferred Qualifications:
Directing or teaching in a summer study abroad in China.
Instructions for Applying:
Applications must be made online at https://explore.msujobs.msstate.edu/en-us/job/504849/assistant-teaching-professor. Please attach a cover letter that outlines relevant experience and education, a current CV, a copy of transcripts for graduate degree(s) and teaching portfolio including relevant documents such as a statement of teaching philosophy, course evaluations (if available) and a YouTube link to classroom teaching video and its lesson plan. Social Security number should be redacted prior to submitting transcripts online. A list of three references with the appropriate contact information is required.
Note: original transcripts for all degrees will be required upon employment.
Application Information:
Contact: Mississippi State University
Online App. Form: https://explore.msujobs.msstate.edu/en-us/job/504849/assistant-teaching-professor
Contact Person:
For further inquiries, please contact Dr. Fumiko Joo at fumiko@cmll.msstate.edu.
About Mississippi State University:
MSU is the state's leading research university, a comprehensive institution serving over 23,000 students. Known for its campus beauty and its housing of the Ulysses S. Grant Presidential Library, MSU is enhanced by robust relationships with the surrounding area and is recognized by the Carnegie Foundation for the strength of its community engagement. A Southeastern Conference (SEC) founding member with a strong athletic heritage, MSU thrives on its land-grant mission to serve and inspire the people of Mississippi and proudly shelters chapters of Phi Beta Kappa, Phi Kappa Phi, and other prestigious academic honor societies. Located in the growing city of Starkville, we are situated within a short drive of more than 120,000 acres of state and federal natural areas, with abundant opportunities for recreation.
Equal Employment Opportunity Statement:
MSU is an equal opportunity employer, and all qualified applicants will receive consideration for employment without regard to race, color, religion, ethnicity, sex (including pregnancy and gender identity), national origin, disability status, age, sexual orientation, genetic information, protected veteran status, or any other characteristic protected by law. We always welcome nominations and applications from women, members of any minority group, and others who share our passion for building a diverse community that reflects the diversity in our student population.
What do I do if I need an accommodation?
In compliance with the ADA Amendments Act (ADAAA), if you have a disability and would like to request an accommodation in order to apply for a position with Mississippi State University, please contact the Department of Human Resources Management at:
(662) 325-3713 or ada@hrm.msstate.edu.
If you have any questions regarding this policy, contact the Department of Human Resources Management at (662) 325-3713 or ada@hrm.msstate.edu. Upon request, sections of this job listing are available in large print, and readers are available to assist the visually impaired.
https://www.clta-us.org/wp-content/uploads/2014/03/ms.png
300
300
CLTA
https://www.clta-us.org/wp-content/uploads/2015/11/clta_logo_enfold6.png
CLTA
2022-10-05 03:43:21
2022-10-07 03:08:39
Assistant Teaching Professor (Mississippi State, MS)