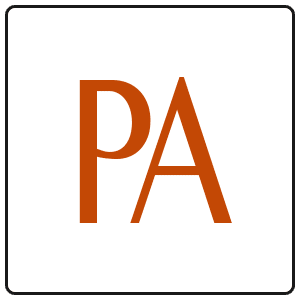 Assistant Professor of Chinese Studies (Pittsburgh, PA)
Assistant Professor of Chinese Studies
 Dietrich College of Humanities and Social Science, CMU, Department of Modern Languages Application link: http://apply.interfolio.com/94345
The Department of Modern Languages at Carnegie Mellon University invites applications for a tenure-track position as Assistant Professor of Chinese Studies, beginning in Fall 2022. Applicants must have native or near-native fluency in Chinese and English. Ph.D. in modern or contemporary Chinese literary and cultural studies or a relevant field is required, ABD considered. Of particular interest are candidates whose research focuses on modern or contemporary Chinese films and media, digital humanities, translation theory and practices, and/or cross-cultural communication and comparisons. The successful candidate will be expected to develop and teach undergraduate language and content courses in Chinese and/or English at all levels. They may also have the opportunity to teach courses in the Master's program of Global Communication & Applied Translation and collaborate with colleagues in other departments, colleges, or universities for course development. They will also be expected to provide advisory and other relevant services for Chinese majors and minors, and our study abroad program in Shanghai. Experience with in StarTalk and language flagship programs is welcome. Teaching load is 2+2.
The successful candidate will benefit from a strong and growing support of interdisciplinary humanities research and teaching at Carnegie Mellon, including such initiatives as the Center for the Arts in Society, Humanities@CMU, and Askwith Kenner Global Languages and Cultures Room.
Carnegie Mellon University is committed to increasing the diversity of its community on a range of intellectual and cultural dimensions. Carnegie Mellon welcomes applicants who will contribute to this diversity through their research, teaching and service. We seek to meet the needs of dual-career couples and is a member of the Higher Education Recruitment Consortium (HERC) that assists with dual-career searches. Please visit "Why Carnegie Mellon" to learn more about life in Pittsburgh and becoming part of a welcoming institution that inspires innovations.
Qualifications
PhD in modern or contemporary Chinese literary and cultural studies or a relevant field, ABD considered. The successful candidate applicants should demonstrate potential for outstanding research and teaching in the field.
Application Instructions
To ensure full consideration, applications must be received by 11:59pm (ET) on November 15, 2021. Applicants should submit 1) a current CV, 2) a cover letter addressing research, teaching, and evidence of commitment to diversity, equity and inclusion, and 3) the names and contact information for three professional references.
Additional materials such as research samples and teaching demo videos may be required at a later stage.
Please direct inquiries to: Dr. Gang Liu gangliu@andrew.cmu.edu
https://www.clta-us.org/wp-content/uploads/2013/12/pa.png
300
300
CLTA
https://www.clta-us.org/wp-content/uploads/2015/11/clta_logo_enfold6.png
CLTA
2021-09-13 17:30:04
2021-09-13 17:30:04
Assistant Professor of Chinese Studies (Pittsburgh, PA)