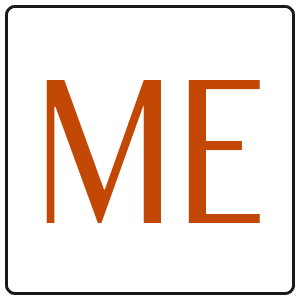 Assistant Professor of Chinese Studies (Lewiston, Maine)
The Asian Studies Program at Bates College, a private liberal arts college located in central Maine with a rich history of diverse coeducation, invites applications for a tenure-track position at the rank of Assistant Professor in Chinese Language and Cultures to begin in fall 2021. We seek applicants with expertise in the cultural production of China with broad interdisciplinary research interests. Successful candidates will be committed to teaching Chinese language at all levels, ideally having previous experience in Chinese language pedagogy. Candidates with demonstrated success in teaching students who are historically underrepresented and marginalized are encouraged to apply. The teaching load is five courses per year, including two or three Chinese language courses. The program is open to considering candidates from a variety of specializations, including, but not limited to, the following areas: premodern Chinese literature (including poetry), traditional literati culture, modern and contemporary Chinese media, visual arts and film, and popular culture. Superior proficiency in Chinese and English is required. Candidates must have completed a Ph.D. in Chinese Studies or a related field, or expect to complete their degree by the summer of 2021. Bates seeks applications from individuals capable of contributing to the college's ongoing commitment to equity, inclusion, access, antiracism and educational justice. The college welcomes applications from individuals from underrepresented groups in the professoriate, including individuals who have followed non-traditional pathways to college; due to exceptional talent and motivation in the face of adversity, such as societal, economic or academic disadvantages; and individuals with a demonstrated commitment to applying and including diverse backgrounds and perspectives to teaching, scholarship, service, and leadership in the academy. Candidates are encouraged to identify their strengths and experiences in these areas. Consideration of applications will begin February 1 and continue until the position is filled.
In addition to a CV, please submit a cover letter in which you summarize your strengths in the areas mentioned above as well as in teaching and scholarship. Please also submit three confidential letters of reference, a two-page teaching statement in which you elaborate on your teaching philosophy and experience with both language and culture courses, a two-page research statement describing your recent projects and your future research agenda, and a statement regarding your interest in advancing the goals of equity, inclusion, access, antiracism and educational justice described above, and transcripts from your graduate institution(s). Employment is contingent on successful completion of a background check.
https://www.clta-us.org/wp-content/uploads/2014/11/me.png
300
300
CLTA
https://www.clta-us.org/wp-content/uploads/2015/11/clta_logo_enfold6.png
CLTA
2020-12-19 12:05:11
2020-12-19 12:05:11
Assistant Professor of Chinese Studies (Lewiston, Maine)