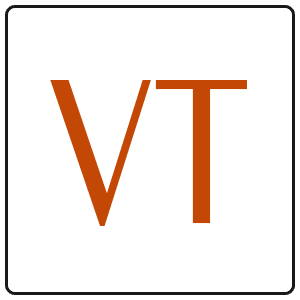 Assistant Professor of Chinese Language, Literature, and Culture, Middlebury College (Middlebury, Vermont)
The Middlebury College Greenberg-Starr Department of Chinese invites applicants for a tenure-track position in Chinese language, literature, and culture to begin in fall 2023. Candidates may be specialists in any historical era and any genre of Chinese literature or other form of Chinese cultural production, but priority will be given to candidates who can teach courses on 20th- and 21st-century Chinese literature and culture, including film, documentary film, digital media culture, Sinophone culture, and non-Han minority culture, as well as topical courses not confined to a single historical period. Candidates with experience and demonstrated success in teaching Chinese language, literature, and culture to undergraduate students are especially encouraged to apply. Applicants must have the Ph.D. in hand or expected by September 2023. Appointment is expected to be at the rank of Assistant Professor, with the possibility of an accelerated tenure clock commensurate with previous experience. Exceptionally qualified candidates may be considered for appointment at the rank of Associate Professor. Candidates must be committed to high quality undergraduate education, including Mandarin language education, and the mentoring of a diverse student population. Candidates must be willing to dedicate themselves to participation in a department with a tradition of teamwork and team teaching. Candidates must have native or near-native proficiency in Mandarin and English and be eager to teach both Chinese language courses and courses in English and in Chinese on Chinese literature and culture. The typical teaching load will be 2 fall semester courses and 2 spring semester courses plus 1 Winter Term course in every other year, with Winter Term off in the alternate year. When teaching in Winter Term, the new colleague will join the three- to four-instructor team that teaches our four-week intensive continuation of beginning Mandarin Chinese. In each fall and spring semester the new colleague will typically teach 1 Mandarin language course, most likely at the 3rd- or 4th-year level, and 1 course in English on Chinese literature and culture. In some semesters the new colleague may also be asked to teach a 1st- or 2nd-year Chinese Drill. The new colleague will have the opportunity to contribute to the college-wide curriculum, including the first-year seminar program and the programs in Comparative Literature and Literary Studies, and will have the opportunity to propose courses to be cross-listed with other departments and programs, including, for example, Film & Media Culture, and Gender, Sexuality & Feminist Studies. The Greenberg-Starr Department of Chinese has an endowed enrichment budget that provides each member of its faculty with a yearly professional development stipend. This budget also provides support for cocurricular activities and program-building initiatives. Candidates should provide evidence of commitment to excellent teaching, potential for excellence in scholarship, and the ability to innovate in the design and teaching of courses both in English and in Chinese.
Middlebury College is a top-tier liberal arts college with a demonstrated commitment to excellence in faculty teaching and research. An Equal Opportunity Employer, the College is committed to hiring a diverse faculty as we work to foster innovation in our curriculum and to provide a rich and varied educational experience to our increasingly diverse student body. Women, people of color, veterans, people with disabilities, and members of the LGBTQ+ community are especially encouraged to apply. At Middlebury, we strive to make our campus a respectful, engaged community that embraces difference, with all the complexity and individuality each person brings.
Middlebury College uses Interfolio to collect all faculty job applications electronically. Email and paper applications will not be accepted. Through Interfolio (https://apply.interfolio.com/107834) submit: a letter of application; a CV; graduate transcripts; a statement of teaching and research interests that speaks to how your experiences, interests, and ambitions will complement and improve our existing curriculum; a sample of scholarly work; three current letters of recommendation, at least two of which must speak to teaching ability; and a separate, one-page statement on inclusion that addresses how your teaching, scholarship, mentorship, and/or community service demonstrate a commitment to and/or evidence of engaging with issues of diversity and inclusion. You may also submit additional materials that attest to your teaching experience and success (e.g., student evaluations and/or teaching videos). Questions may be sent to Chinese Department Chair Thomas (Tom) Moran at moran@middlebury.edu. The application deadline is November 1, 2022, but review of completed applications will begin on August 15, 2022, and priority will be given to applications received by October 1, 2022.
Offers of employment are contingent on completion of a background check. Information on our background check policy can be found here: http://go.middlebury.edu/backgroundchecks
https://www.clta-us.org/wp-content/uploads/2014/09/vt.png
300
300
CLTA
https://www.clta-us.org/wp-content/uploads/2015/11/clta_logo_enfold6.png
CLTA
2022-06-07 17:52:30
2022-06-07 17:52:30
Assistant Professor of Chinese Language, Literature, and Culture, Middlebury College (Middlebury, Vermont)