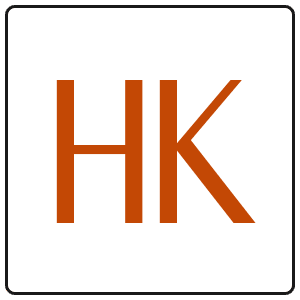 Assistant Professor in Language Sciences (Hong Kong, China)
THE HONG KONG POLYTECHNIC UNIVERSITY
The Hong Kong Polytechnic University (PolyU) is a government-funded tertiary institution in Hong Kong. It offers programmes at various levels including Doctorate, Master's and Bachelor's degrees. It has a full-time academic staff strength of around 1,200. The total annual consolidated expenditure budget of the University is in excess of HK$7.6 billion.
DEPARTMENT OF CHINESE AND BILINGUAL STUDIES
Assistant Professor in Language Sciences (Ref. 220808020)
The Department of Chinese and Bilingual Studies (CBS) is one of the constituent departments of the Faculty of Humanities. One of the core missions of CBS is to promote and develop studies of Chinese, multilingualism, and language science in Chinese contexts. With around 50 full-time academic and teaching staff members, CBS is a vibrant centre for research in the areas of Chinese linguistics, corpus linguistics, speech and communication disorders, cognitive neuroscience, bilingual communication, Chinese language education, Chinese language testing, language technology, and translation and interpreting. The Department is also devoted to offering high-quality education programmes at different levels (bachelor's, master's, and doctoral) in Chinese Linguistics, Chinese Language Education, Teaching Chinese as a Foreign Language, Speech Therapy, Translating and Interpreting, Bilingual Corporate Communication, as well as Korean/Japanese language and culture courses at bachelor's level. Within the Department, there is a PolyU-PKU Research Centre on Chinese Linguistics, a Speech Therapy Unit, a Research Centre for Language, Cognition, and Neuroscience, and a Centre for Translation Studies. CBS colleagues also conduct highly interdisciplinary research using advanced technologies (e.g., MRI, EEG/ERP, VR, AI/NLP) and facilities (e.g., University Research Facility in Behavioural and Systems Neuroscience). The medium of instruction and administration is English. More information about the Department may be found at http://www.cbs.polyu.edu.hk/.
The appointee will be required to (a) engage in teaching and related learning activities at both undergraduate and postgraduate levels; (b) assume an important role in curriculum design and development; (c) undertake academic research in his/her area of expertise, including but not limited to actively pursuing applications for external research grants; (d) provide administrative support for academic development and departmental objectives, and play an active role in programme management; (e) render professional service to the discipline and/or the community at large; and (f) perform any other duties as assigned by the Head of Department or his/her delegates.
Applicants should have (a) a PhD degree in Language Sciences and related areas; (b) relevant post-qualification teaching and research experience and a proven record of relevant academic and/or professional achievements; (c) a high level of fluency in English; and (d) a strong commitment to excellence in teaching, scholarly activities and professional service.
Preference will be given to those who are fluent in Cantonese or Putonghua and literate in written Chinese.
Conditions of Service
A highly competitive remuneration package will be offered. Initial appointment will be on a fixed-term gratuity-bearing contract. Re-engagement thereafter is subject to mutual agreement. For general information on terms and conditions for appointment of academic staff in the University, please visit the website at https://www.polyu.edu.hk/hro/docdrive/careers/doc/Prof.pdf.
Application
Please submit an application through PolyU's career website (https://jobs.polyu.edu.hk/academic). Consideration of applications will commence on 30 August 2022 until the position is filled. The University's Personal Information Collection Statement for recruitment can be found at https://www.polyu.edu.hk/hro/careers/pics_for_recruitment/.
PolyU is an equal opportunity employer committed to diversity and inclusivity. All qualified applicants will receive consideration for employment without regard to gender, ethnicity, nationality, family status or physical or mental disabilities.
https://www.clta-us.org/wp-content/uploads/2014/02/hk.png
300
300
CLTA
https://www.clta-us.org/wp-content/uploads/2015/11/clta_logo_enfold6.png
CLTA
2022-08-15 12:39:14
2022-08-15 12:39:14
Assistant Professor in Language Sciences (Hong Kong, China)