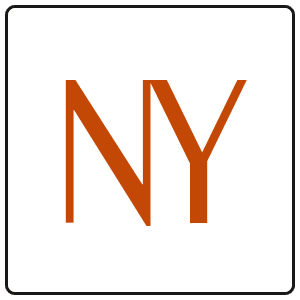 Assistant Principal and Dean of Mandarin Program (New York City (Midtown West) and Stirling NJ)
HudsonWay Immersion School (HWIS) is a progressive pre-K through Grade 8 Mandarin and Spanish Immersion School founded 15 years ago in the NJ/NY area. The school's mission is to prepare students with the knowledge, skills and character to become global contributors and citizens of the world. The school recently expanded its NY location to a new facility to support a doubling of enrollment from approximately 100 to over 200 students. The values are excellence, respect, teamwork, integrity, communication, innovation, transparency, customer service, and accountability. HWIS has a strong academic reputation. Students perform well above average and are accepted at top tier independent schools.
HWIS is seeking a dynamic, innovative educator who can join the senior leadership of the school. The successful candidate will lead by example, support the growth and development of teachers, and seek to continually improve the educational quality of the program. The individual will possess warmth, humor, energy, and joy of teaching and learning. This position reports to the Head of School and supports approximately 20 staff and faculty.
Administration
● Supports positive school culture in line with the values of the school
● Creates/maintains systems for internal and external communication
● Collaborates on development of strategic planning for school
● Addresses student behavior issues
● Enforces school and regulatory policies
● Ensures operations are within budget, approves spending
● Oversees the school facilities, licensing and day to day operations
● Manages the campus specific office manager
Staff development
● Supports hiring, development and retention of teachers
● Holds regular staff meetings to ensure effective organizational communication and collaboration
● Shares best practices among faculty
● Supports social-emotional health of the school team
Program development
● Supports ongoing development of Mandarin program keeping abreast of best practices in the field
● Connects with other schools to develop programs in all areas
● Together with the Head of School oversees school events, field trips and service-learning abroad offerings
Curriculum development
● Supports the development and collaboration of the curriculum for all languages – English, Mandarin, Spanish and for all subjects from early childhood through Grade 8
● Benchmarks curriculum to national/state standards and that of other high performing schools.
● Collaboratively develops and executes assessment plans
● Identifies, orders, and deploys resources and materials to support instruction
● Organizes professional development for teachers on research-based immersion/ pedagogical strategies
● Regularly observes instruction and provides modeling, support, and feedback and substituting as necessary
● Organizes instruction in other programs – clubs, after school, summer camp, etc.
● Refers children for further evaluation and support as needed
● Oversees school data reporting systems and data analysis to inform instructional practice
● Reviews progress reports
Parent relationships
● Communicates effectively with parents regarding individual student issues, school-wide policies etc.
● Collaborate with HWISPA to develop joint programs and initiatives
Enrollment support
● Supports marketing & admissions in recruiting, assessing prospective students and in supporting ex-missions
● Active in ensuring student retention through Grade 8
● Communicates school projects and initiatives to marketing team
● Contributes blogs and social media content as needed
The successful candidate will possess many of the following experience, skills, and attributes:
● MA in Educational Leadership or related field (Administration, Curriculum & Instruction, Linguistics, etc.)
● Knowledge and experience with immersion programs
● Must be Bilingual/fluent in Mandarin
● Minimum 2 years' leadership experience, preferably in an independent school
● Minimum 5 years' classroom teaching experience
● K-8 and early childhood experience
● Experience establishing clubs and after school activities
● Understanding of leadership as service
● Ability to collaborate with an energetic and passionate team
● Experience with positive supervision, evaluation, and support of faculty
● Knowledge of curriculum development; instructional coaching and assessment
● Open to 360-degree feedback
● An understanding of the use of technology in supporting learning
● Excellent communication skills– proactive, empathetic, direct communicator
● Ability to manage administrative paperwork
● Ability to travel from one campus to the other on a weekly basis
This is a full-time 12-month position to start July 1, 2021. The position offers a competitive salary along with a comprehensive benefits package that includes medical, dental, vision, FSA, PTO, 401K, etc.
Please email your cover letter (including salary requirements) and resume with Assistant Principal/Dean of Mandarin Program in the subject line to hr@hwis.org by March 1, 2021.
HWIS is an equal opportunity employer and values diversity in the workplace. We actively encourage all qualified applicants regardless of race, color, religion, gender, national origin, age, disability, veteran status, or sexual orientation to apply.
https://www.clta-us.org/wp-content/uploads/2013/12/ny.png
300
300
CLTA
https://www.clta-us.org/wp-content/uploads/2015/11/clta_logo_enfold6.png
CLTA
2021-02-16 05:26:51
2021-02-16 05:26:51
Assistant Principal and Dean of Mandarin Program (New York City (Midtown West) and Stirling NJ)